One of Germany's coolest gorges - Die Partnachklamm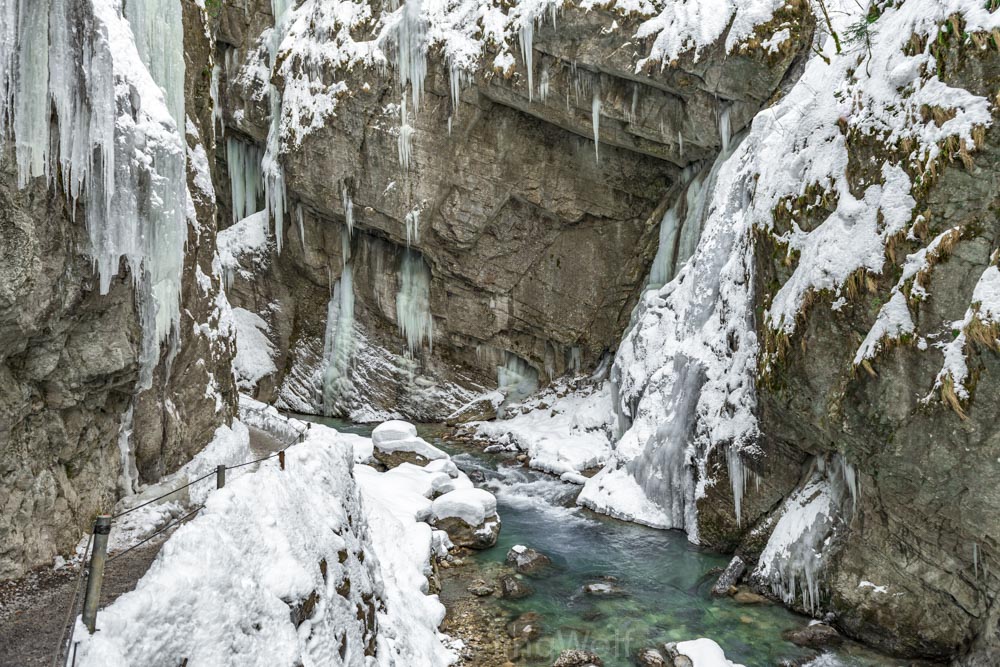 The Partnachklamm is located in Garmisch-Partenkirchen in the southeast of Bavaria. It is one of the better-known ravines in Bavaria and a great experience to add to your trip !
Where to park your car?
There is a big parking lot in front of the ski jump arena entrance but you have to pay a fee there. An alternative would be parking in some of the streets around.
When to go?
The Partnachklamm can be visited in summer and winter. In summer you can take nice long exposures with the flowing water. The best time to go is noon for the best light. In winter there are icicles everywhere and the gorge looks incredible like a winter wonderland. The two pictures below show the gorge in summer and winter.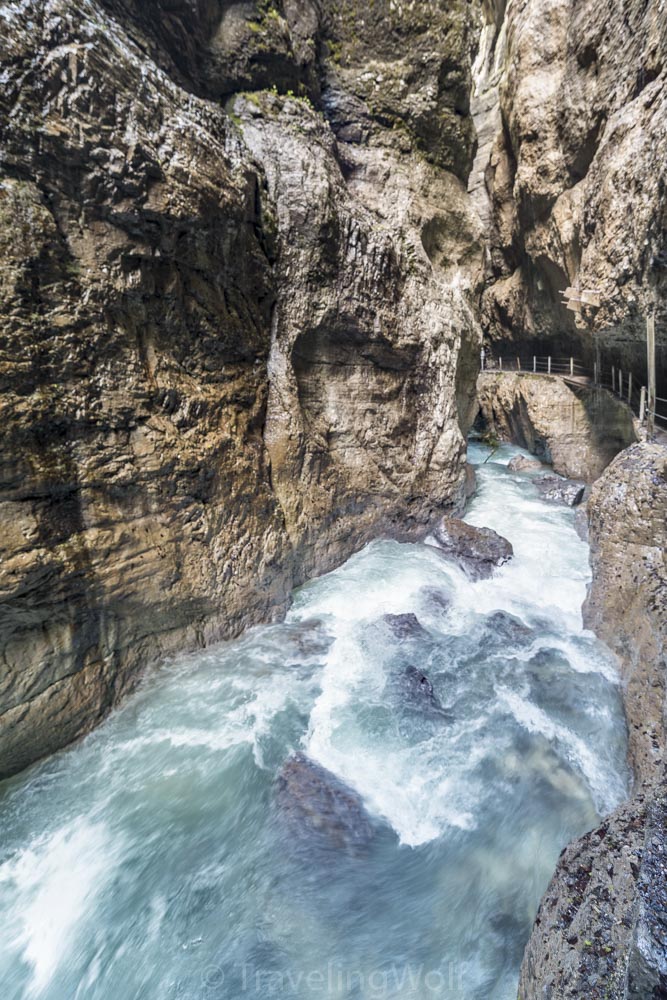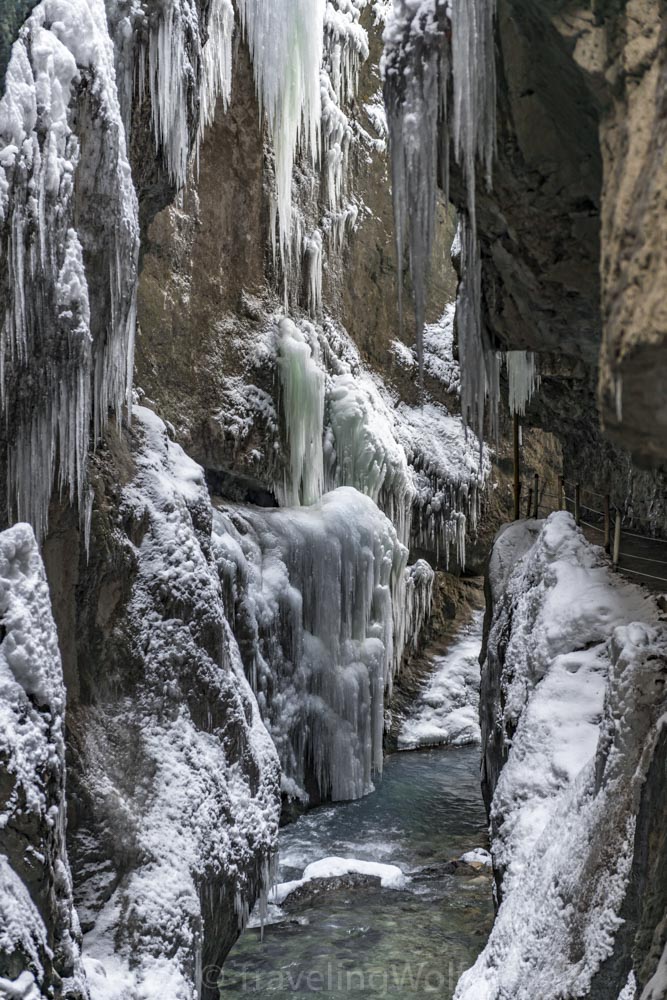 The Hike
From the parking lot you start your walk through the arena along a paved road. To the entrance of the ravine it is about 1.3km walk. When you reach the entrance you have to pay 4 euros per person and then the fun can begin. The next 800 meters you walk through the ravine along the Partnach creek . You have incredible views of the blue water in the canyon everywhere and the farther you walk the narrower the ravine gets. When you reach the end you have two options: The first one is to go down back through the canyon, the second one is to hike on the trail that goes around it and crosses the ravine two times. There you can see the canyon from up on the bridge which also looks really cool. The trail is not very difficult but be careful it can be slippery because of the wet ground.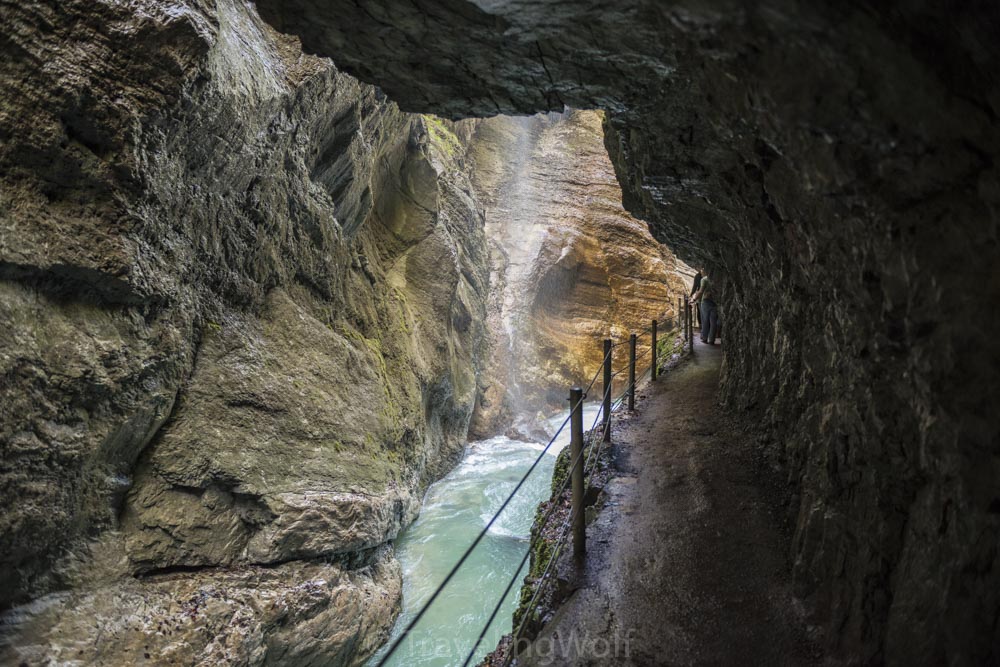 What to bring?
Jacket - it can be cool and wet in the ravine even on a hot day
Camera and tripod - it is quite dark in some places
Hiking shoes 
📌 Pin it on Pinterest: