Southeast Asia Backpacking Trip - In two Weeks from Bangkok to Singapore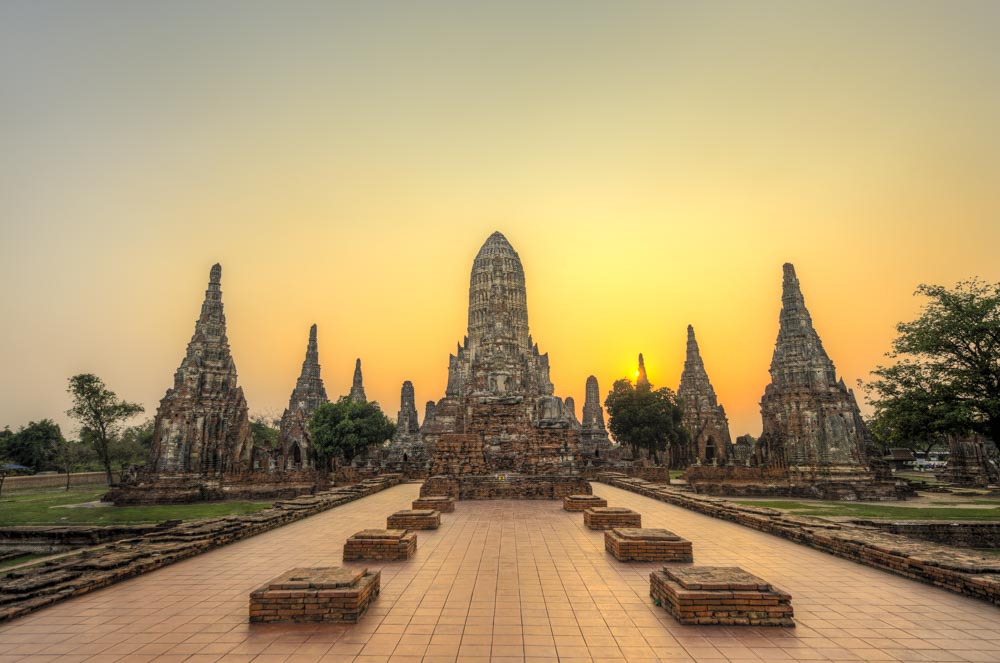 The Bangkok-Singapore backpacker route is one of the classics of its kind. You will be faced with a lot of different experiences. Exploring big and vibrant cities, trekking through tropical jungle, snorkeling with sea turtles and visiting old temple ruins. There is something for everybody!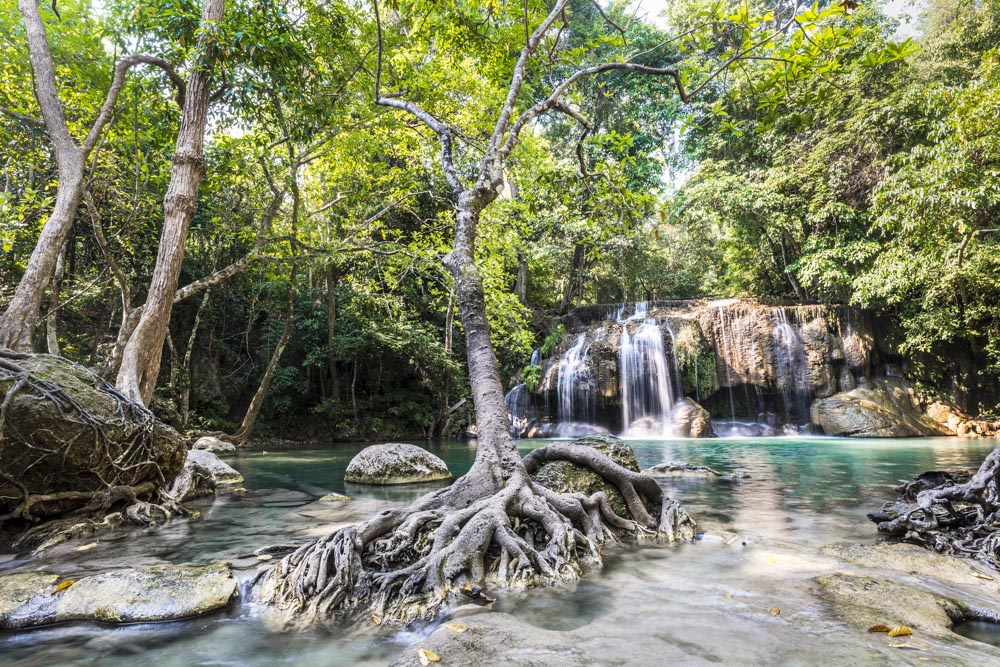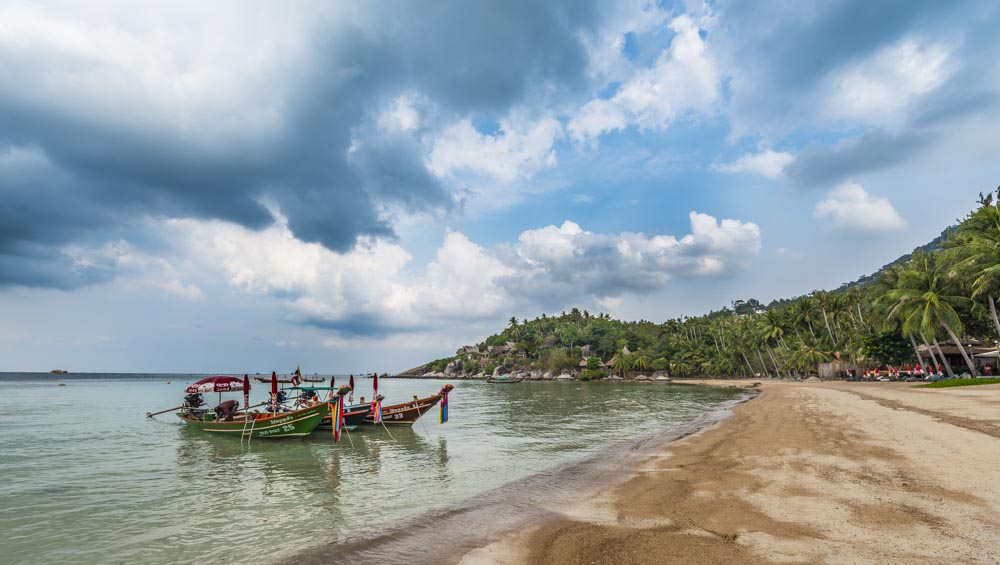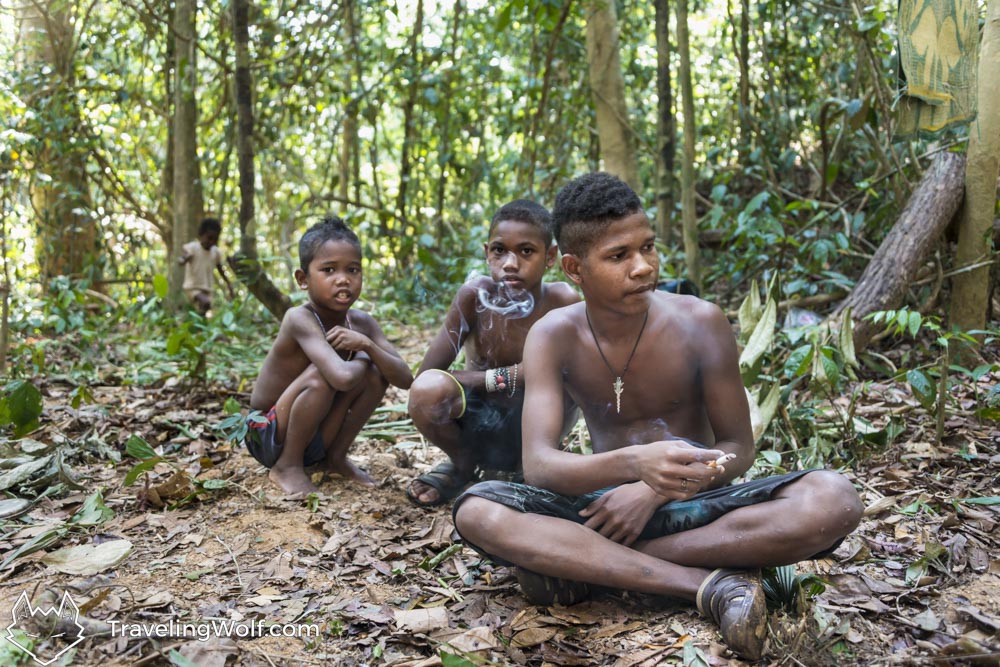 We traveled the route in spring in only two weeks and had a lot of fun! So here are some tips and our route including distances, price and travel time.
When to go?
May – October: rainy season (it's not as bad as it sounds)

November - February: not so hot

March - May: really hot 
How to get around?
Thailand is very developed and there are a lot of ways to travel. You will have no difficulties to get to your destinations using the many options for transportation.
tuk-tuk ($-$$)/taxi ($): Tuk-tuks are fun and the typical southeast Asian way of transportation but the drivers often charge way too much (Always negotiate and agree on the price before you drive!). If you take a taxi check if the driver uses a taximeter and is part of official taxi services.

train ($): I recommend traveling as often as you can by train. There are a lot of trains with air conditioning and sleeping compartments (use overnight trains for long distances!) so it is really relaxed (and really cheap). For Train schedules and plans klick here.

minibus ($-$$): Often the fastest way. But you do not have a lot of comforts and it's not funny to sit in traffic. You can book them at minibus stations.

airplane (/$$$): If you want to get somewhere fast get some airplane tickets. A lot of destinations have an airport (Ko Samui, Chiang Mai…). Check here.
Route:
Download all the best photo locations as kml-file by subscribing to our newsletter here!
Note: As we only had two weeks we did not visit North Thailand (Chiang Mai…).
Bangkok to Ayutthaya
Want to see some impressive temples and ruins? Take an early train from the Hua Lampong Railway Station to Ayutthaya (71 km). Here you can discover the wide areal of temple ruins by foot or rent a bike to get around! The most famous photo spot in Ayutthaya of course is the buddha head overgrown by the roots of a fig tree at Wat Mahathat. But also don't miss out on the big golden Buddha in Chang Wat Phra temple and the pagodas at Wat Phra Si Sanphet. A great place to see the sunset at the end of your day in Ayutthaya is Wat Chai Watthanaram temple!
💶 15 baht (£0.30 or $0.50)-  3rd class (No reservation required - just turn up, buy a ticket and hop on!)
🕓 < 2 hours
🛌 Grandparent's Home (300 baht - 9$ per person)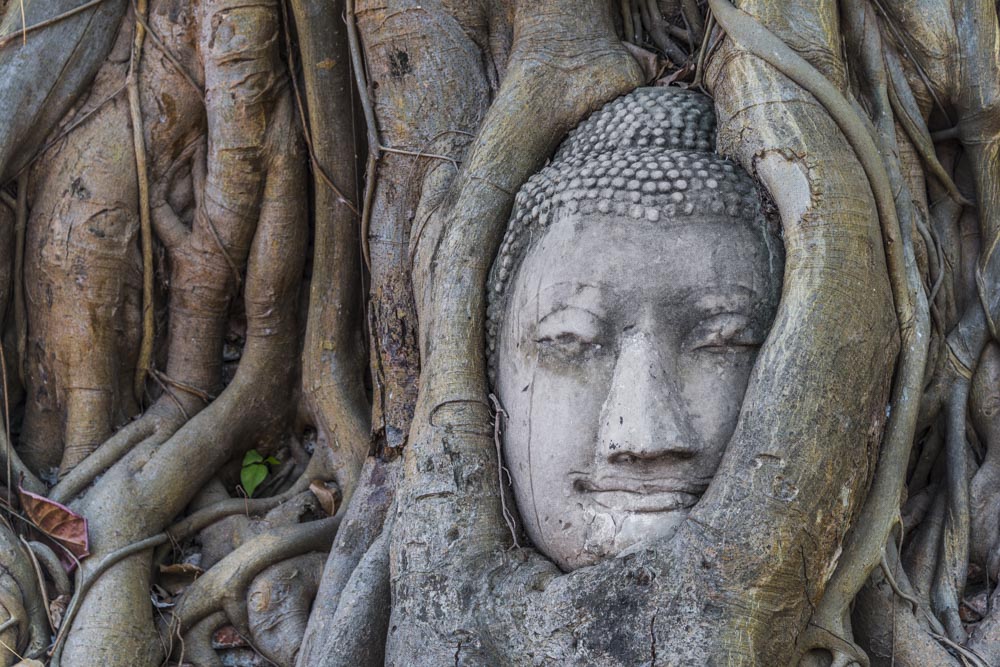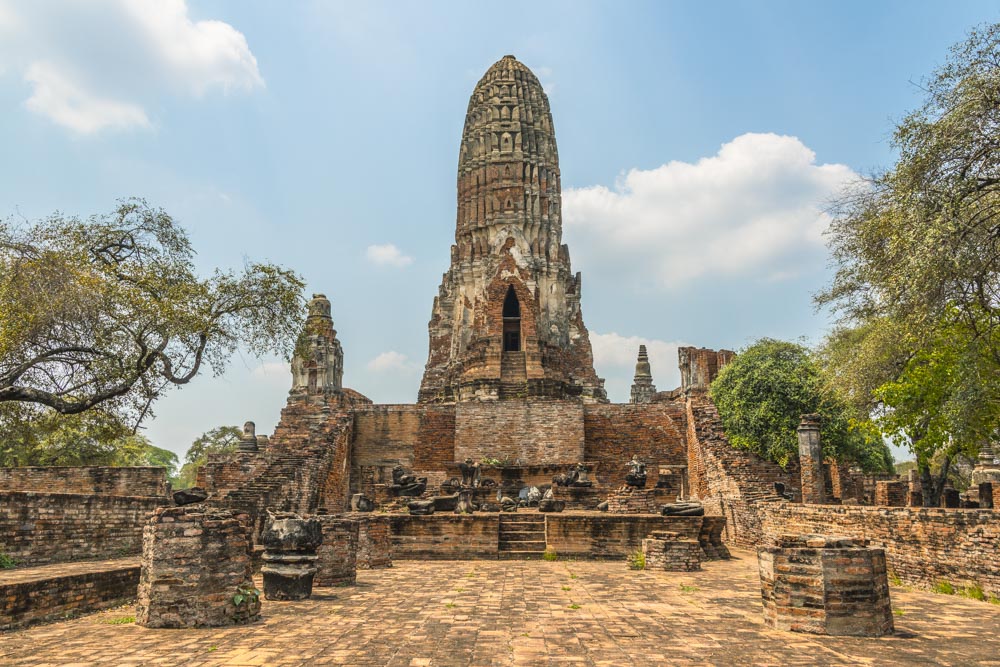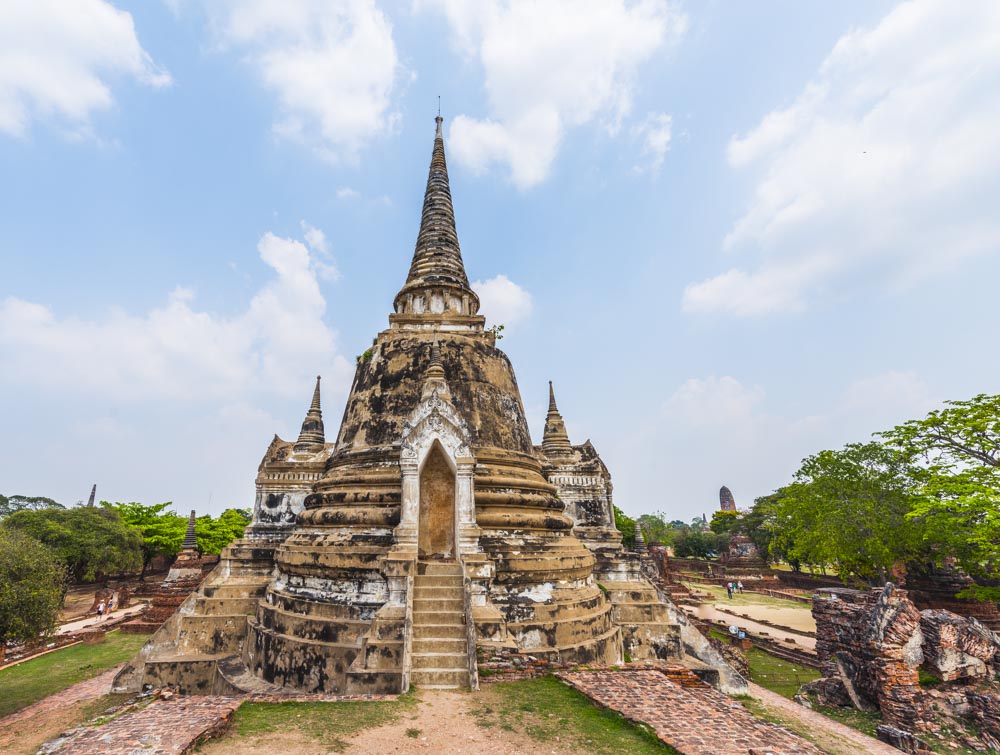 Ayutthaya to Kanchanaburi:
Enough temples? Head to Kanchanaburi to hike to the amazing waterfalls at Erawan National Park and refresh in the turquoise water. You can also do elephant trekking and visit the river Kwai bridge. We got there by minibus from Ayutthaya. It was more expensive but more comfortable way. I suggest taking the public bus if you have more time and are looking for a cheaper option. Ask at the bus stations as you will need to change the bus on the route.
Tip: Rent a bike in Kanchanaburi to explore the small village by yourself. There is a traditional and very good restaurant. (Try the fried ruby fish :D )
💶 400 Baht - 12$ (minibus)
🕓 2.5 hours (minibus) - 3.5 hours public bus
🛌 Bluestar guesthouse (350 Baht - 10$ for a kingsize bed, two persons)
To get back to Bangkok take a minibus from the bus station in Kanchanaburi (300 Baht - 3-4 hours depending on traffic in Bangkok).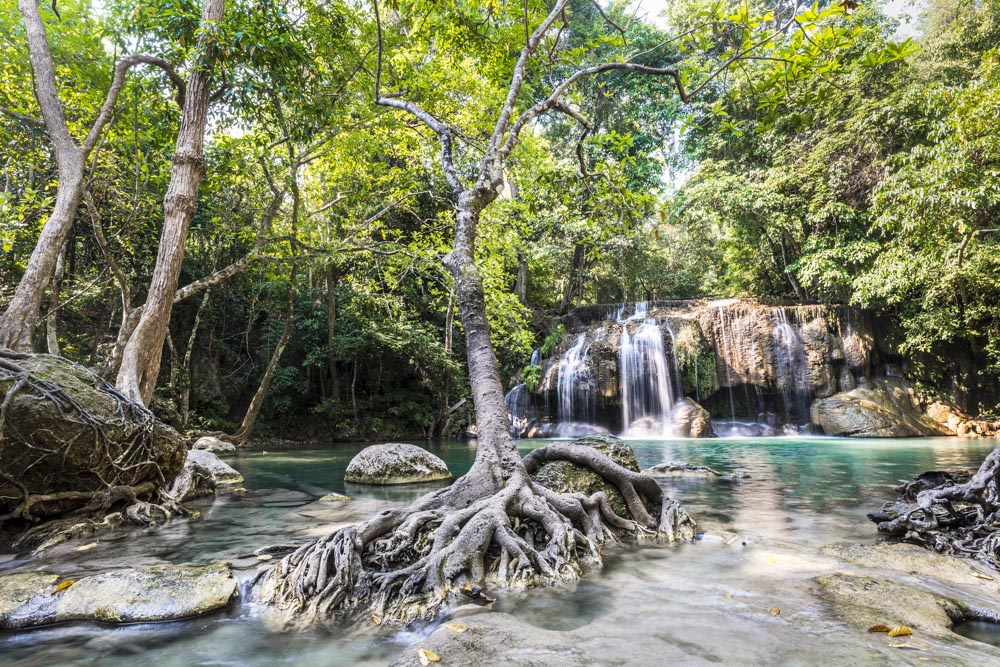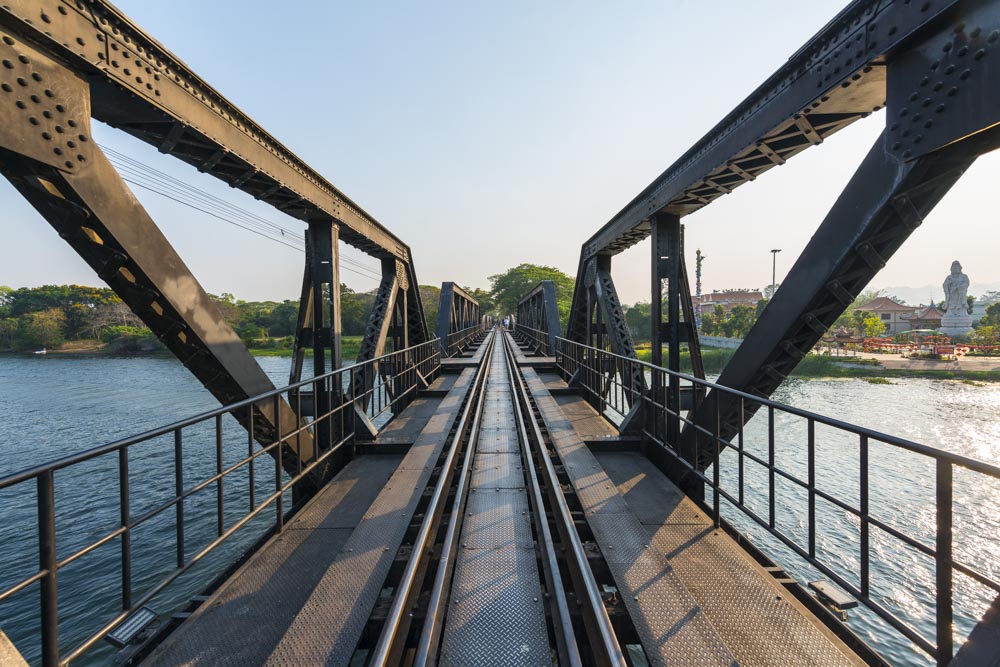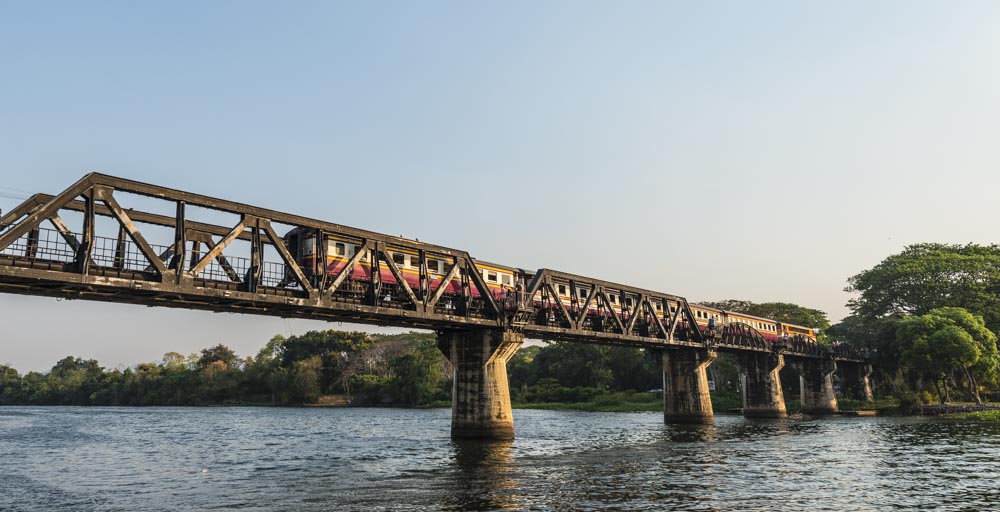 ---
---
Bangkok to Kho Tao
Caribic feeling and long sandy beaches. The islands of Thailand are perfect for relaxing, snorkeling and swimming. Ko Tao is known for its charm and less tourists. Also it's the location for the cheapest scuba-diving courses on earth. To get around the island rent a scooter or take a taxi boat to the many nice beaches like Mango Bay, Shark Bay or Ao Tanote Beach. You should definitely spend one day at Koh Nang Yuan island and walk up to the island's viewpoint! Kho Tao also offers some viewpoints over the beaches like John Suwan Lookout or Deisha Viewpoint, which we didn't visit but have been told to be beautiful. So if you have been there leave your tips in the comments!
To get there from Bangkok take a night train to Chumpon then take the ferry to Ko Tao.
💶 train (10-30$) + ferry (10-15$) 
🕓  train 8-10 hours (take night train!) + 1.5 hours ferry
🛌 take a taxi (cheap option walk 20 min north on the beach, easy even with a big backpack) to Haad Sairee. There are a lot of nice bungalows directly on the beach.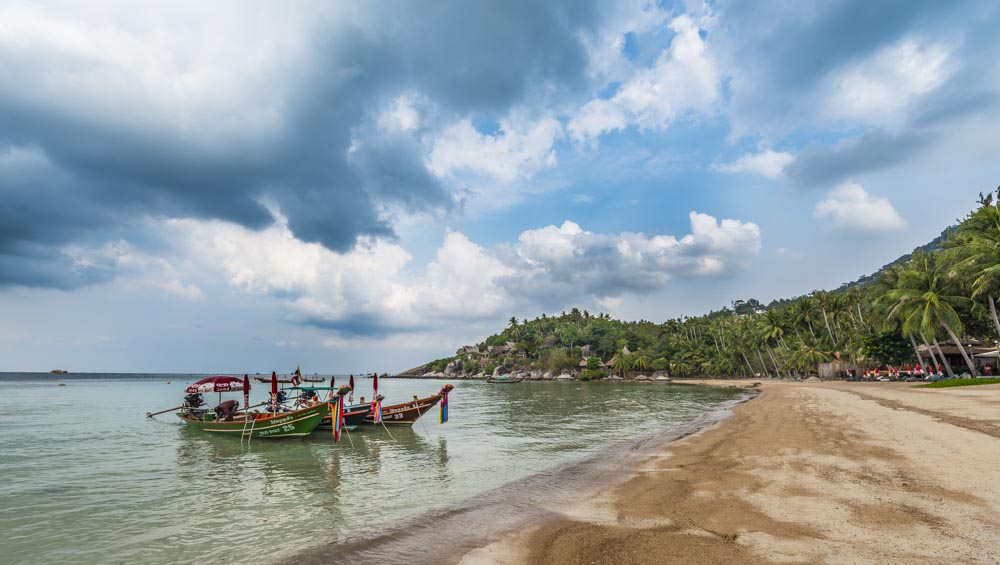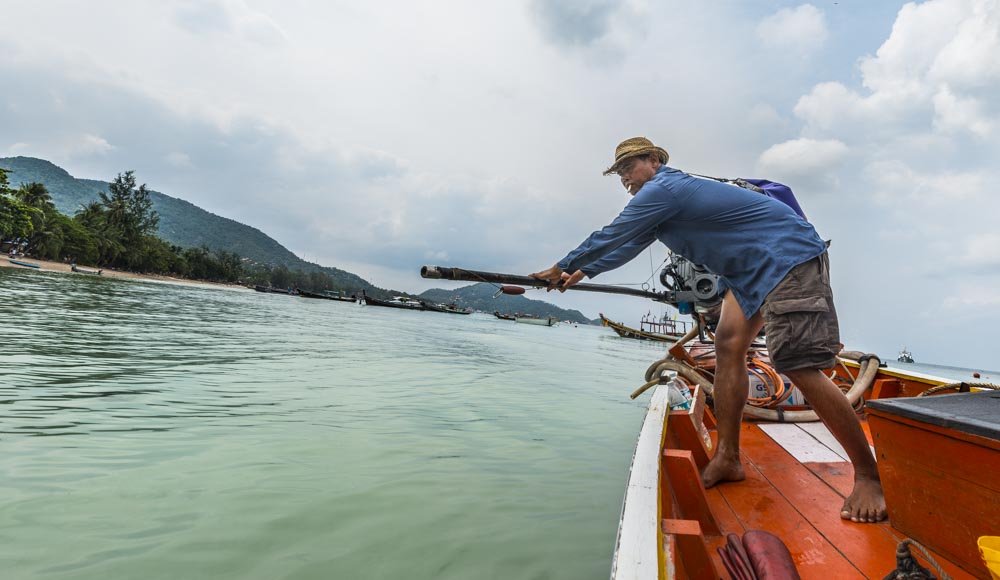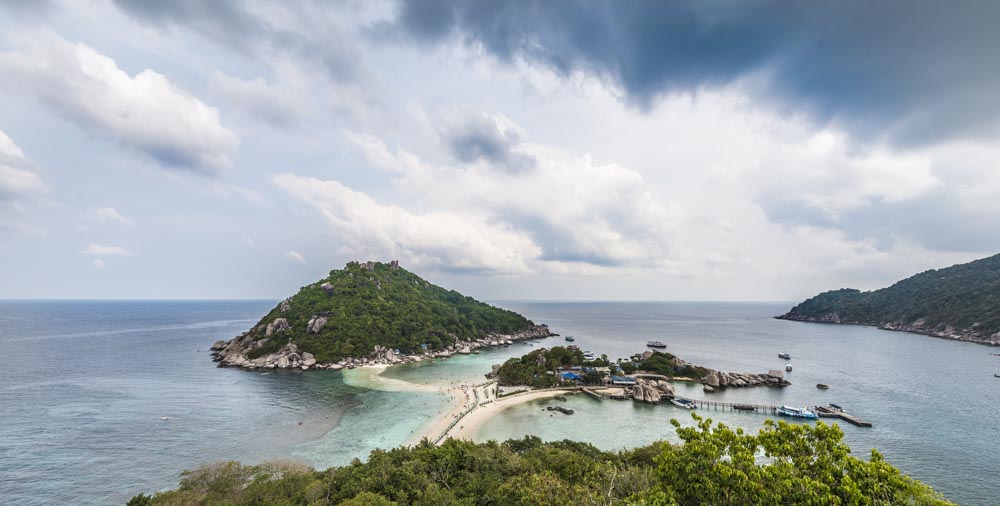 Kho Tao to Kho Samui:
That's easy. Just take the ferry to Koh Samui.
💶 <10$ 
🕓 30 min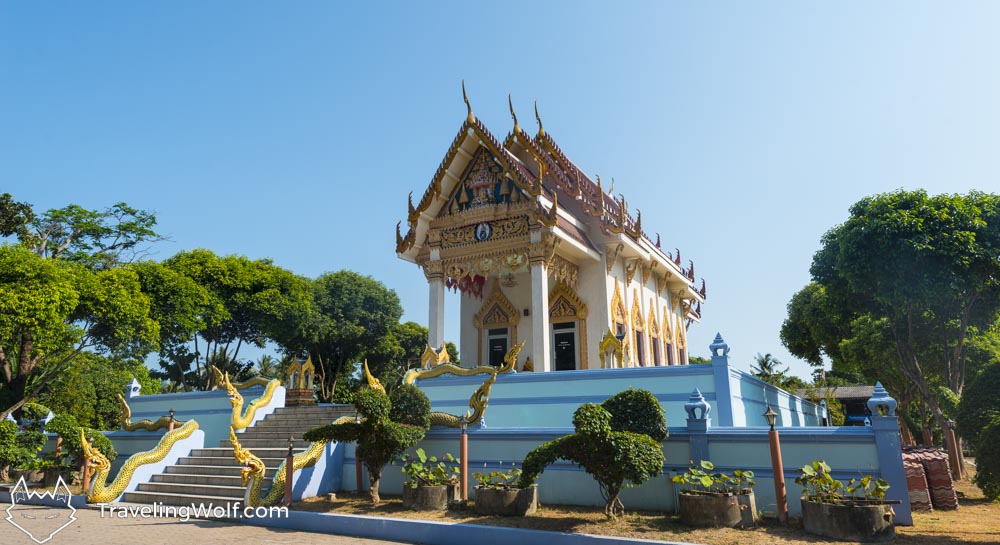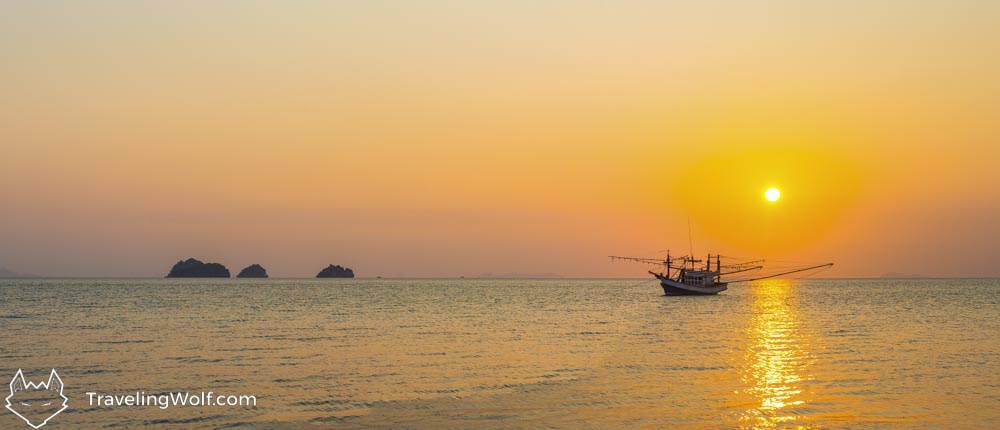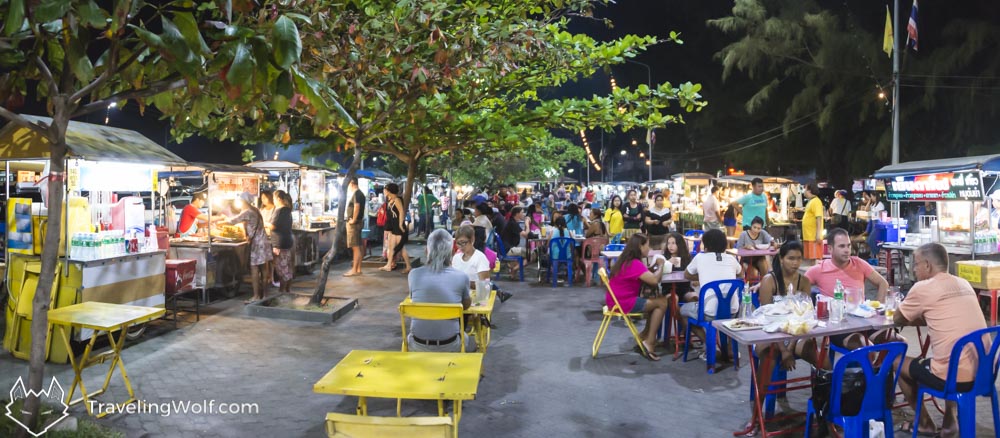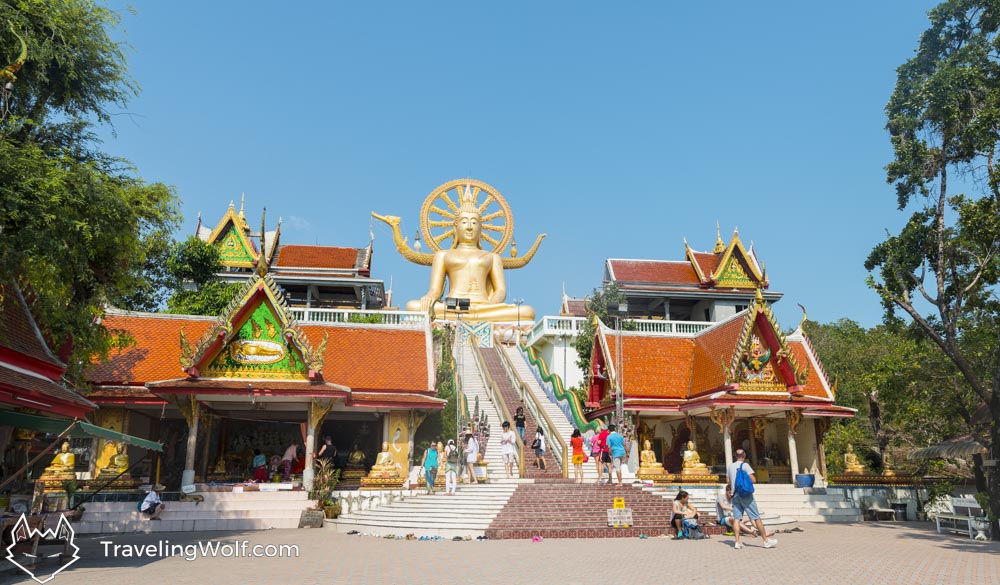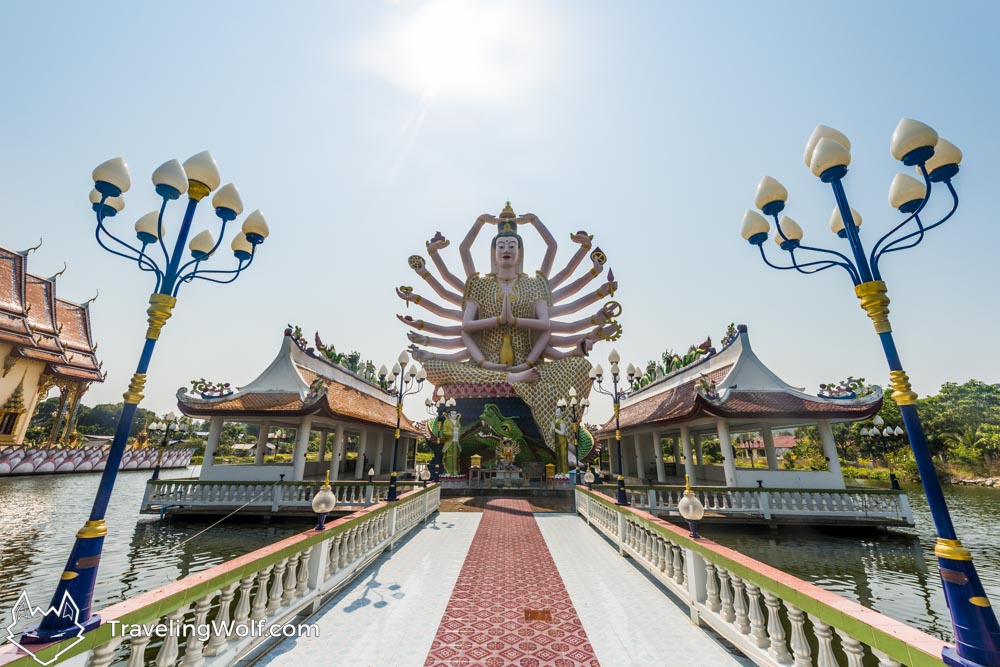 Koh Samui to Kuala Lumpur:
We took an airplane directly to Kuala Lumpur from Koh Samui. If you do have more time I would recommend exploring the West Coast of Thailand like the Phang Nga Bay or the island of Krabi before heading to Malaysia. To see Kuala Lumpur one day is enough so you can wander through the market halls see the Thean Hou Temple and get some nice shots of the Petrona Towers in the evening. I would also recommend visiting the Kuala Lumpur Menara Tower which offers great views over the city's skyline including the Petrona Towers.
💶 Flight 350$ 
🕓 2 hours
🛌 Express Hotel. At this hotel in Kuala Lumpur I will absolutely stay again! (30$ - two persons, double bed)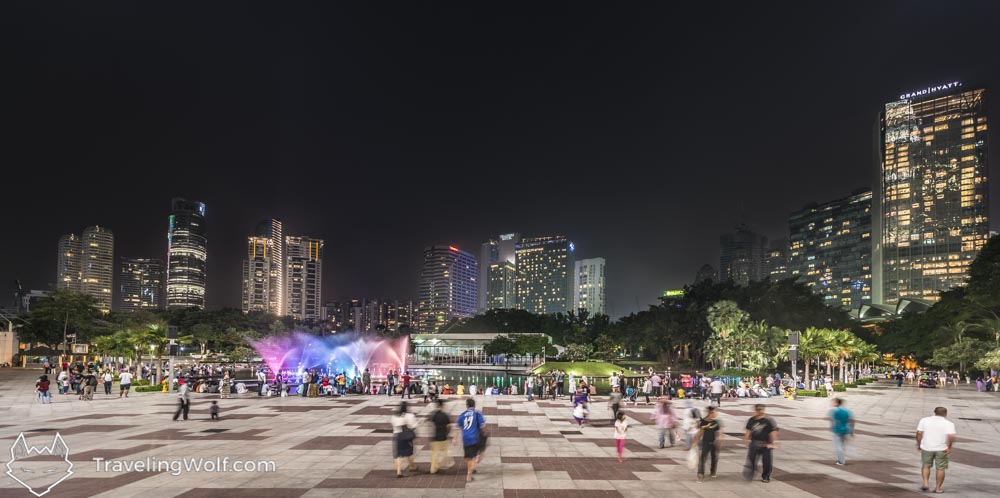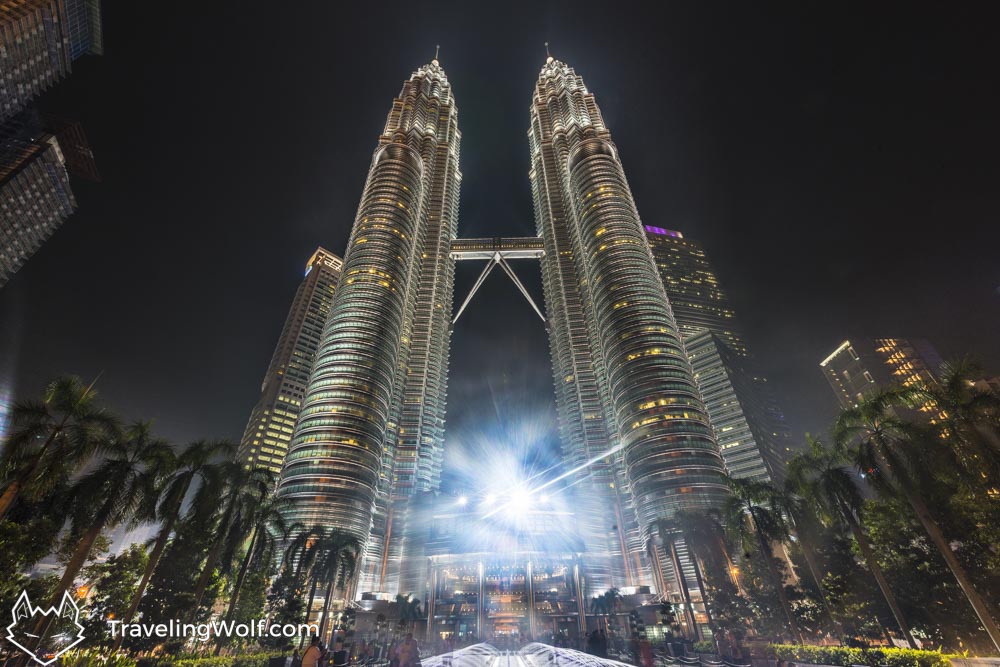 Kuala Lumpur to Taman Negara National Park
The Taman Negara is a large area of tropical rainforest. It is the oldest rainforest of the world. There are big caves and a lot of forests to explore. If you are lucky you can see some wild elephants or other animals in the forest. Getting there is a little exhausting and expensive but it's totally worth it. You will need to book a tour which normally starts from Kuala Lumpur. You will first be driving by minibus and then change to a traditional rowboat on which you will be transported to the little village Kuala Tahan in the middle of the National Park. Here you can explore the park's really beautiful canopy walkway and do a guided multi-day trekking through the rain forest. You can visit the villages of the indigenous people that still life in the rain forest and try to use a blowtube or to make fire like they do which was an incredible experience for us!
You can book a lot of tours at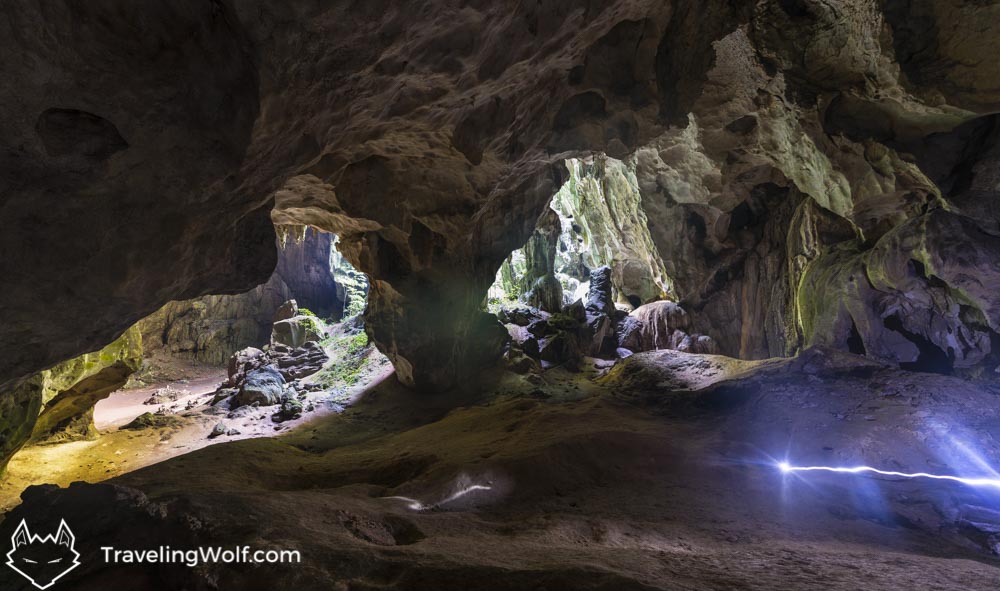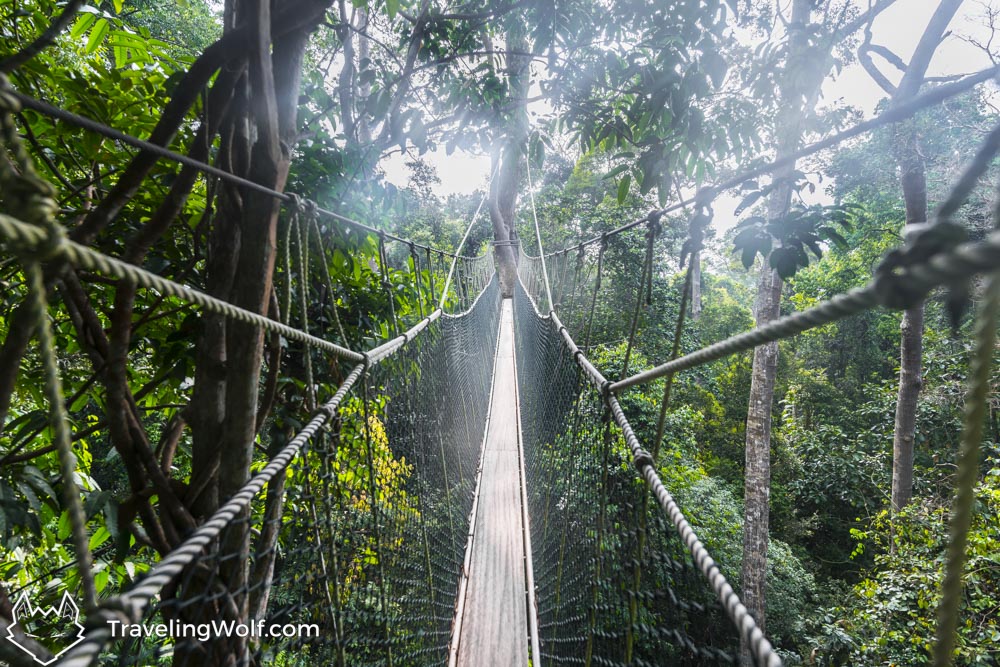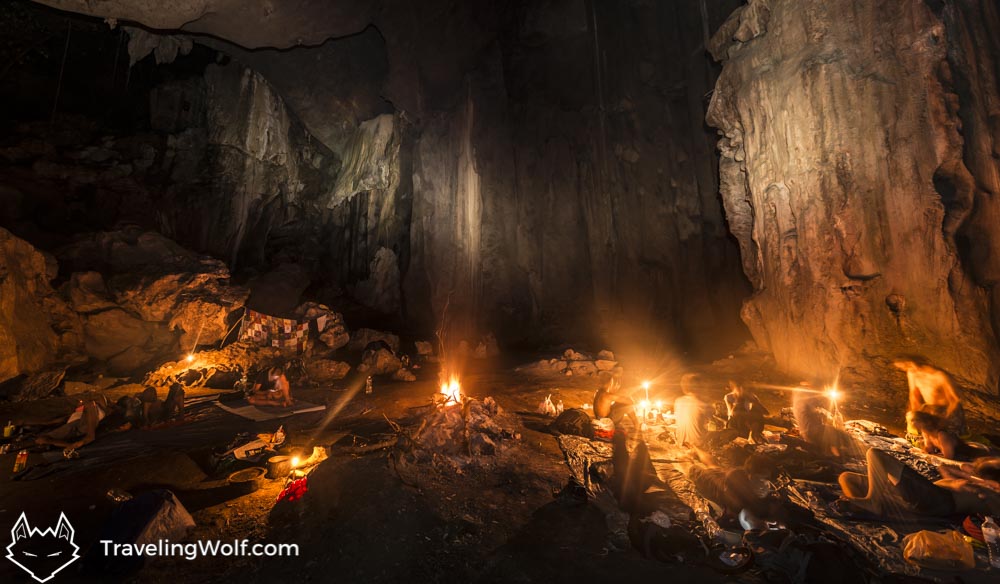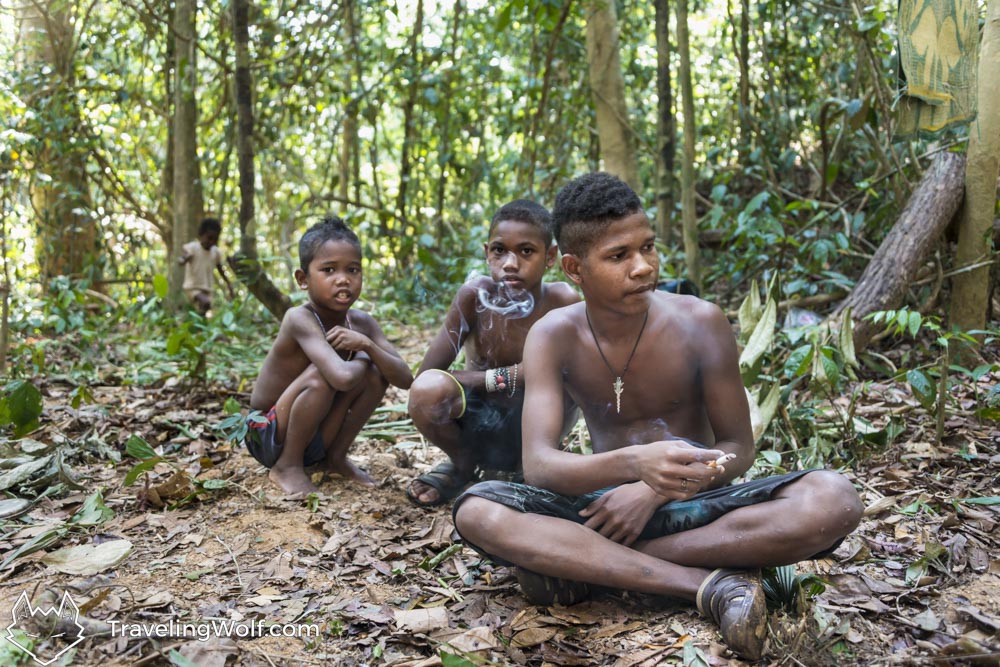 Kuala Lumpur to Singapore:
If you do have the time make a stop at Melakka before heading to Singapore! There are a lot of night bus routes between Kuala Lumpur and Singapore. One of the good bus companies is Grassland. I was completely exited about the cool completely adjustable seats. You can get the bus schedule here. In Singapore you have a lot of nice photography spots starting with the whole Marina Bay area which allows you to see the City's skyline or the Marina Bay Sands Hotel from all angles. This is probably the best place for sunrise and sunset and of course the evening when the Marina Bay Sands starts it's famous light show! Of course the Supertree Grove and the Gardens behind the Marina Bay Sands also make for great photos day and night. ALso don't miss out on discovering Little India and Chinatown. For more Info on Singapur and how to get the best photos there see our blog article here.
💶  10-30$ (depending on class)
🕓 4-6 hours We took a night bus from 12pm to 5:30am. Then we went to see the sunrise at the Marina Bay.
🛌 Singapore is expensive. We took a room in a hostel for 70$.  (Five stone hostel)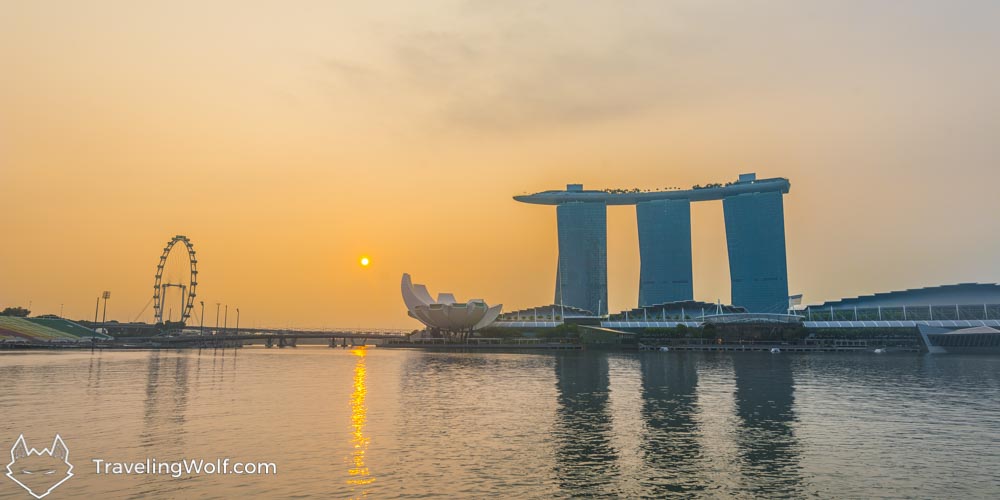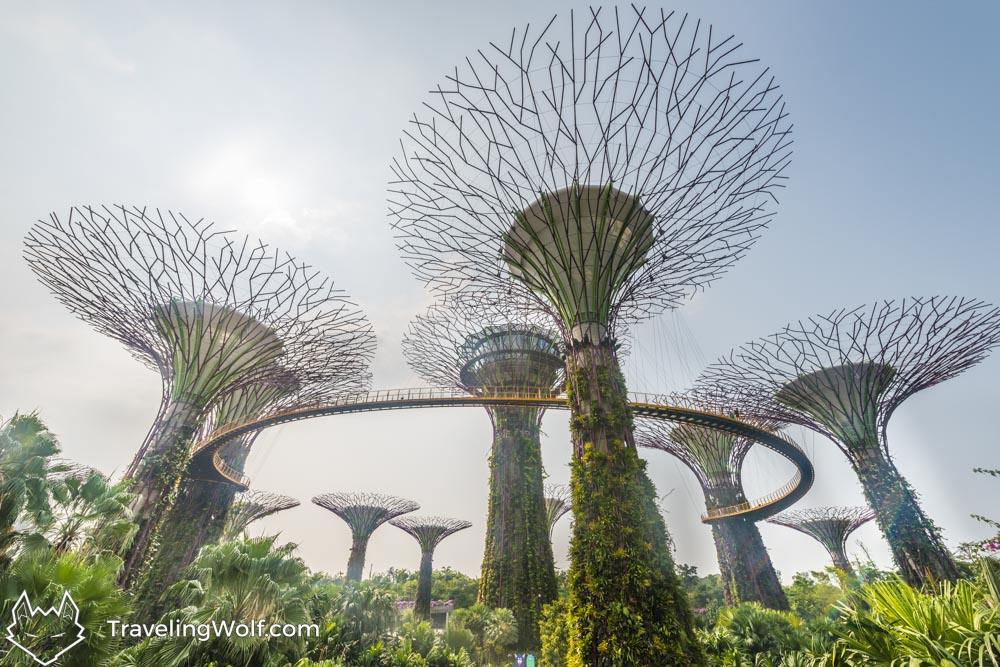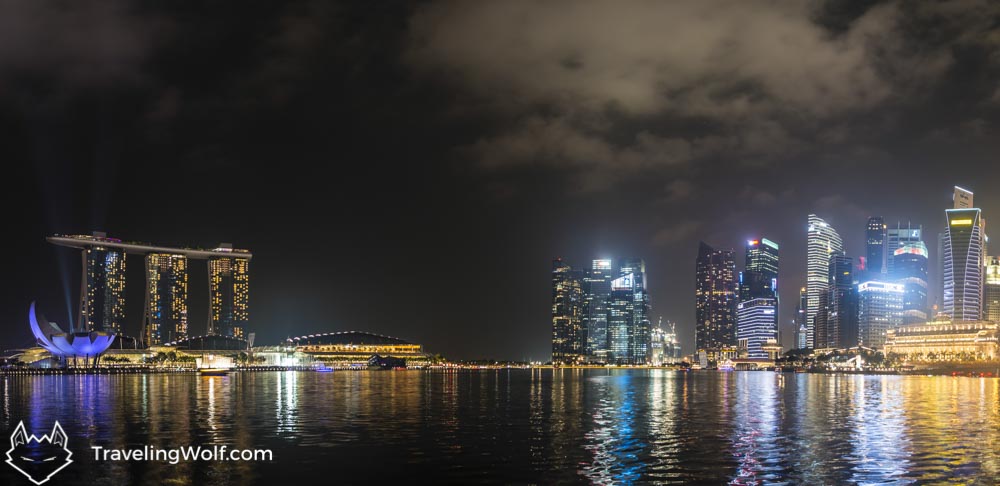 So that's it. As you see there are a lot of different ways to get from Bangkok to Singapore. You will experience a lot of different things: dense jungle, amazing skyscrapers, busy cities, caribic like beaches and really good food! 
So what are you wating for?
Additional Info: