A hidden gem - Valley of Fire State Park Photo and Travel Guide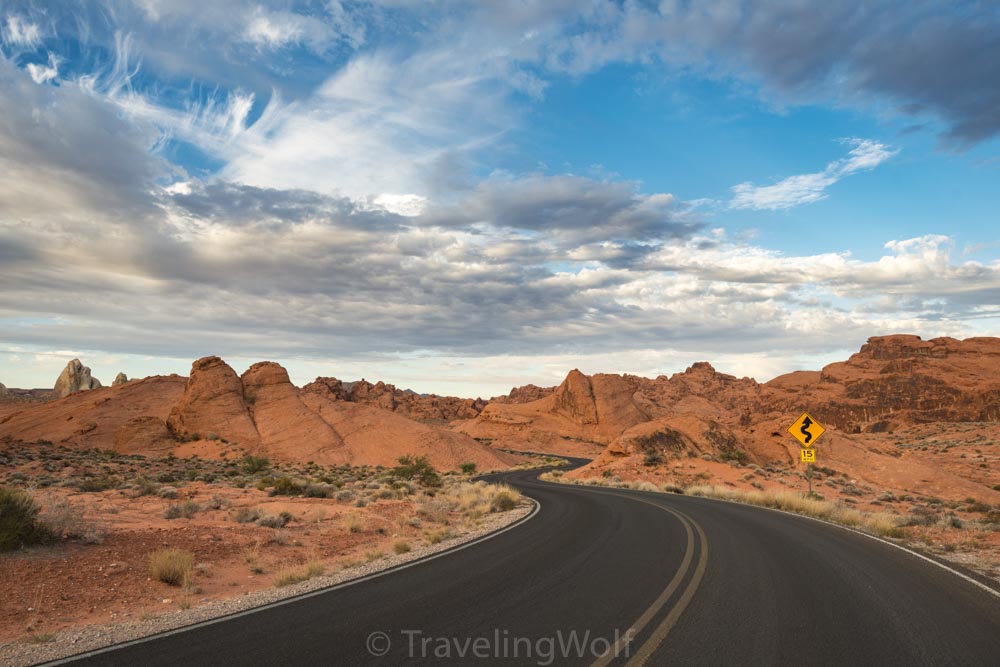 This was by far our most favorite park on the trip. It's just a one hour drive from Las Vegas, so you can go there as a day trip if you are in Las Vegas. The landscape looks as if an artist has gone wild, the colors cover pink over purple, red, orange, and yellow and in some parts even turquoise! Adding to that there are two campgrounds which are quite nice! Now let's see where to go in Valley of Fire to take the best pictures.
---
Fire Wave
Most of you will know "The Wave" rock formation in Vermilion Cliffs National Park. And as some may also now it isn't that easy to get a permit for being allowed to hike to "The Wave". But Valley of Fire has its own Wave! Just a bit smaller than the famous one, but it is still really awesome! A short trail from the parking lot at Mouse Tank's Road leads to the Fire Wave. You also have good views of nice sandstone formations and wonderful desert landscape along the way. Come here in the evening for sunset for the best light!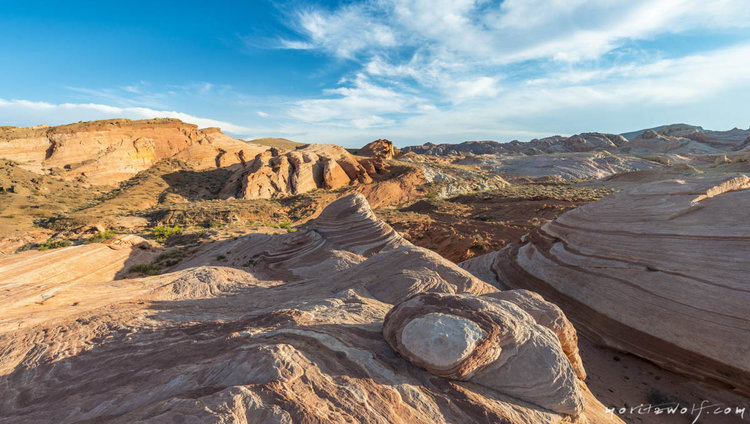 White Domes Trail
When you come here in summer I would recommend starting your day early as it is cooler in the morning. When you are lucky you can also meet some desert tortoises on your way as they are active at night and therefore are mostly seen in the morning or evening. We were lucky to see two of them that day ! The Hike itself is short but leads you along colorful stone formations and through a short slot canyon. The colorful landscape against the blue sky makes a wonderful picture. This was my favorite trail, so don't miss it!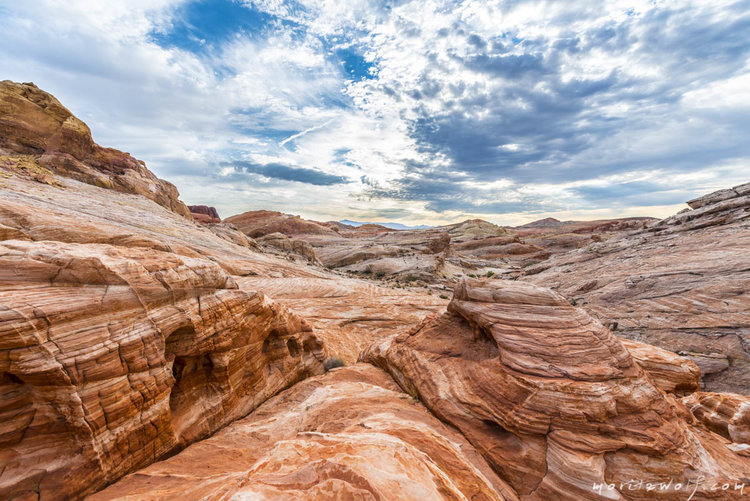 Rainbow Vista Trail
On this trail you get to now why it is called the valley of FIRE. The sandstone along the way, the sand you walk on, everything is red and orange. The green bushes and a blue sky creates high contrast. At the end of the short trail you have a nice few over the red sandstone canyon. The trail itself is easy and short and we could even walk it barefooted. :D

Elephant Rock
A well-known sandstone formation in Valley of Fire besides the Fire Wave is the elephant rock. We've seen many elephant rock formations on our trip but I would say that this one is the most elephant looking one. It is only a few meters from the parking lot and is also an interesting photo spot.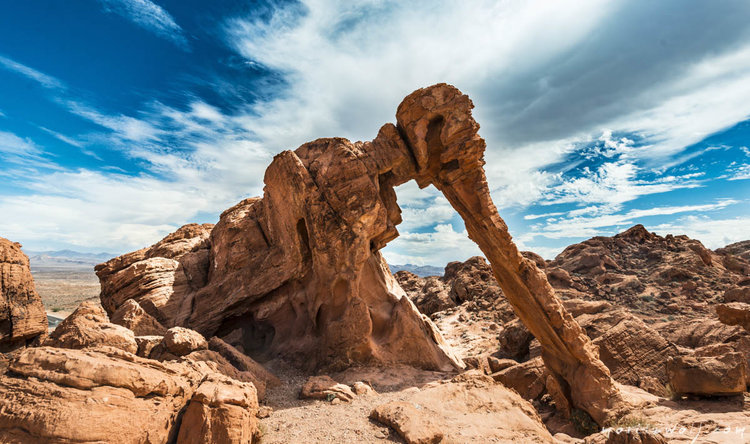 Seven Sisters
You guessed right! It's another rock formation :). Basically it's seven big rocks lined up close to each other. You cant miss it as the road through the park is passing these stones.

Atlatl Rock
There are even Native American rock carvings at the "Atlatl Rock".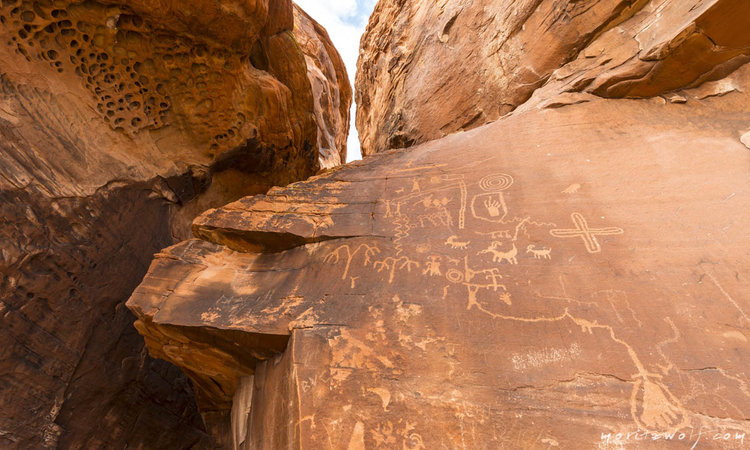 📌 Pin it on Pinterest: