Tipps and the best photography spots for your visit to Death Valley National Park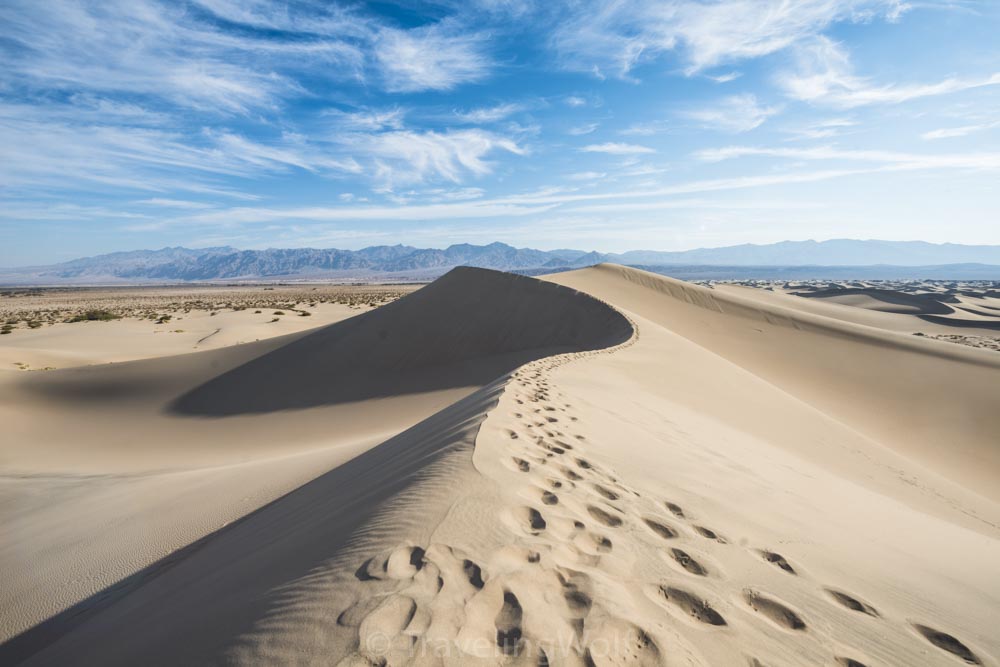 I think I have never been before in a place warmer than this. Although it's damn hot, Death Valley is an otherworldly place you shouldn't miss. Especially if you haven't seen a desert before! The night skies are incredible for Milky Way photography and star gazing. The rough and dry landscape has its own beauty especially as it is quite colorful in some parts.
---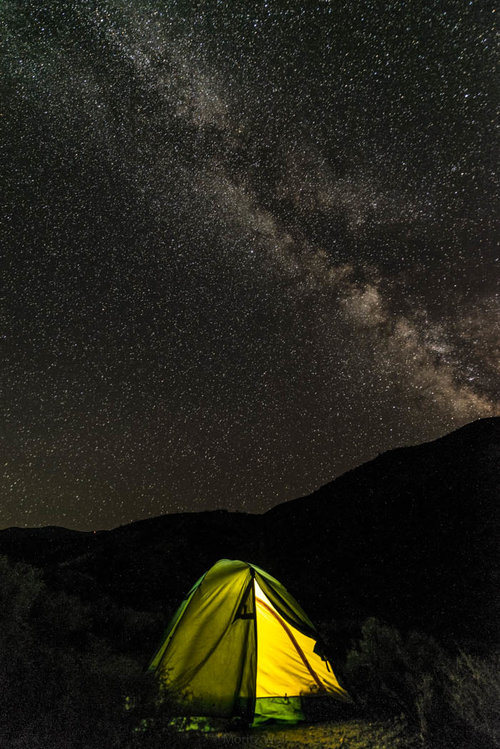 A good place for camping is the Wildrose Campground. It's at higher altitude and gets cooler during nighttime, so you can sleep well. It's not recommended to camp at the campground near the sand dunes as it stays at 30° C in the night.
Map:
Father Crowly Point
If you are coming from Yosemite NP this will be your first glance into Death Valley. It's worth a stop when you're driving by.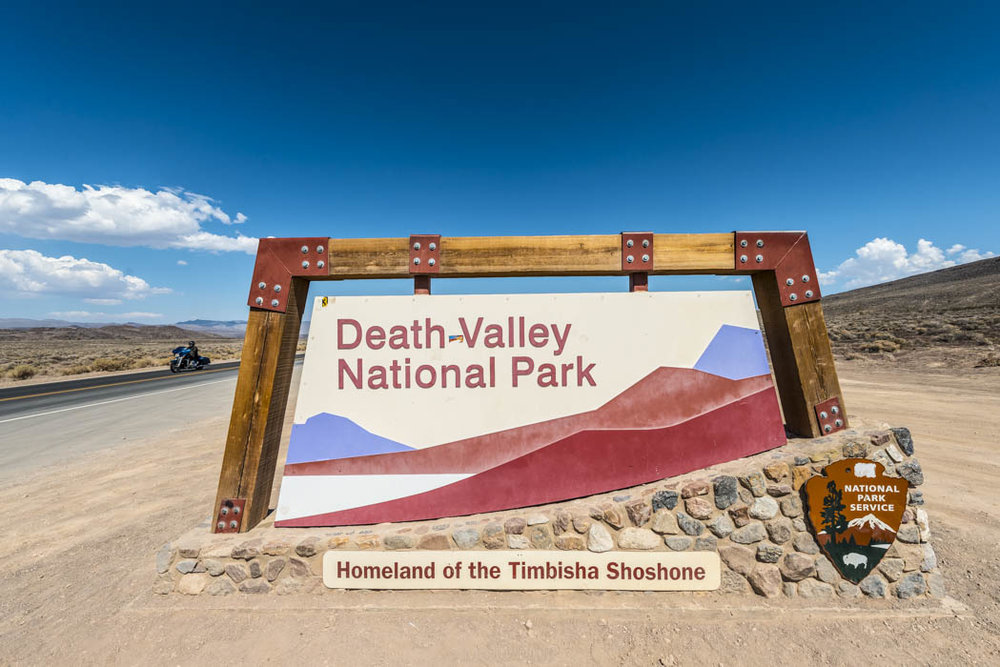 Road from Panamint Springs
After the viewpoint the road leads you down into a very dry valley. You can get nice photos of the road running straight for several kilometers and wonder how dry a place can get. For me this was unique as I've never been to such a place and we took a few nice pictures there.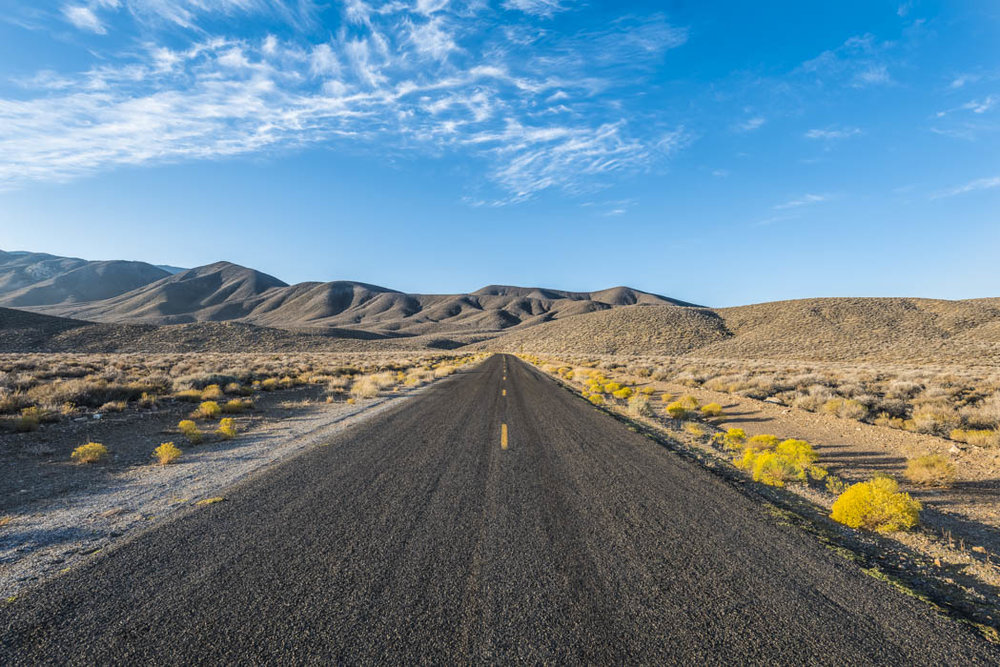 Racetrack Playa
You might have heard of the moving rocks in Death Valley. The mystery of how 350kg Stones can move in the desert has just been solved lately. Although you probably won't see them moving by yourself you can surely take some nice photos of that phenomenon. We haven't been there as you need a high clearance 4WD car and it is quite a long drive from the main road but you can't see anything similar anywhere else!
Mesquite Flat Sand Dunes
These sand dunes were one of the coolest experiences on our trip. If you are planning to go further than just 200 meters into the sand dunes go as early as possible in the morning as it starts getting hot at about 9AM and walking in the sand at 42 °C isn't much fun. I highly recommend to walk a little longer to get to the higher and more impressive dunes (take a lot of water with you!). And it's great fun to run down the dunes.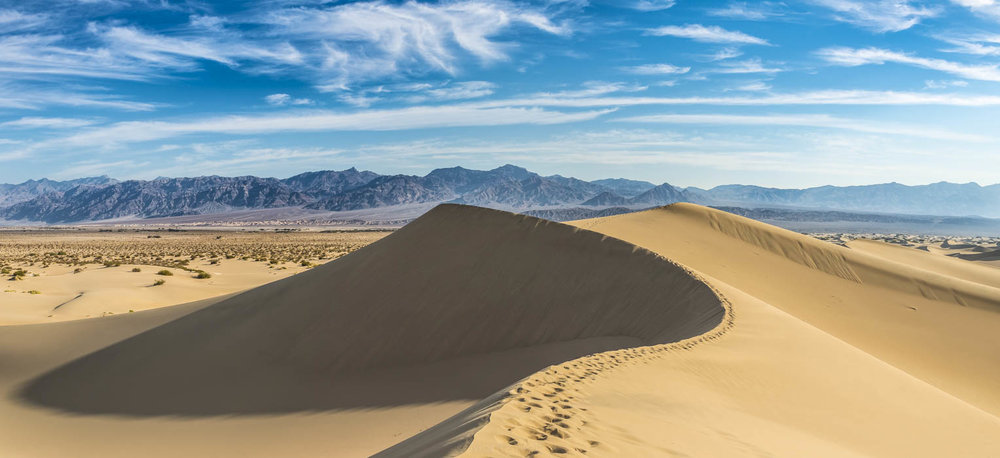 Zabriskie Point
A must see in Death Valley. The rugged desert landscape looks as if you just landed on another planet. You can get nice pictures there in mornings and afternoons as the shadows gives the landscape more structure. A red glowing morning/evening sky also provides a great contrast to the desert colors.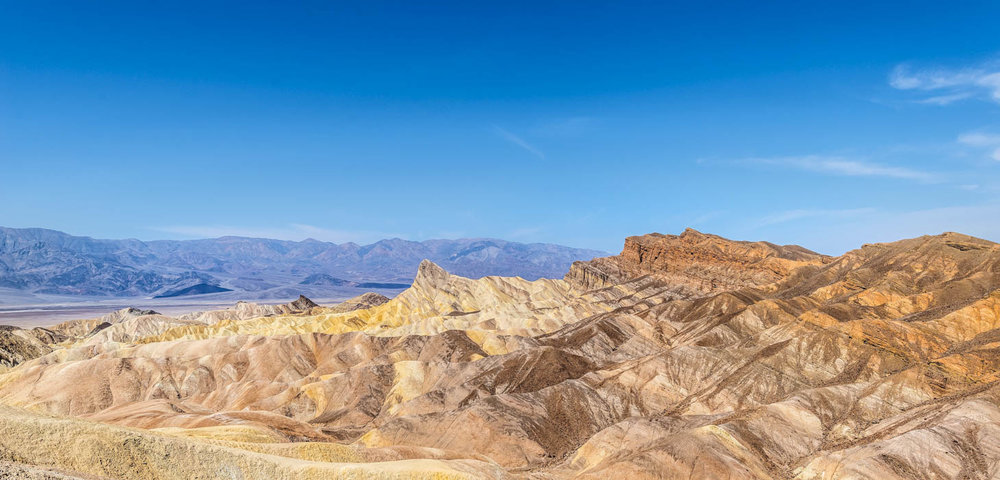 Badwater Basin
The road to Badwater Basin is a bit like Artist's drive with some reddish and yellowish sand. Badwater Basin itself is North Americas deepest point with 85 M / 280 feet below sea-level. You can walk out onto the dried salt lake and look up to the sea level sign on the rocks above. From there you can also get to Devils Golf Course, a salt pan (road access only with 4WD vehicles).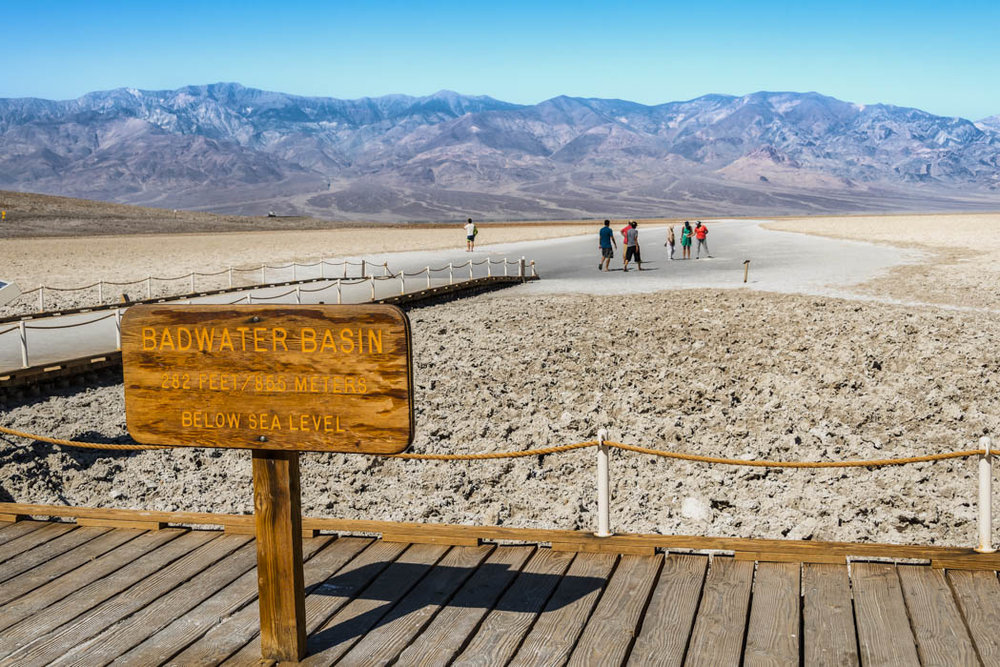 Dantes View
Here you get a fantastic view over the valley and the mountains around. From up there you realize that the desert is much more colorful. It's an incredibly viewpoint.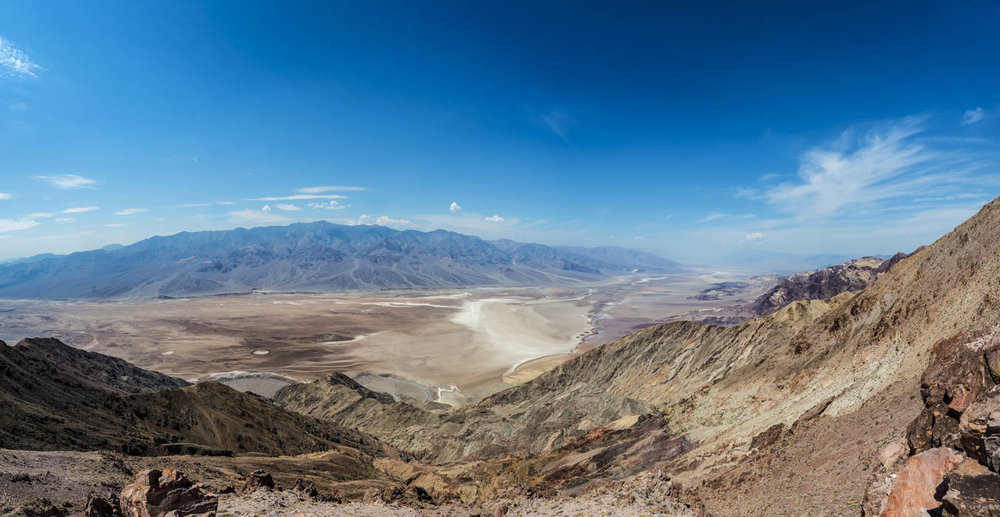 📌 Pin it on Pinterest: