The best View of Schloss Neuschwanstein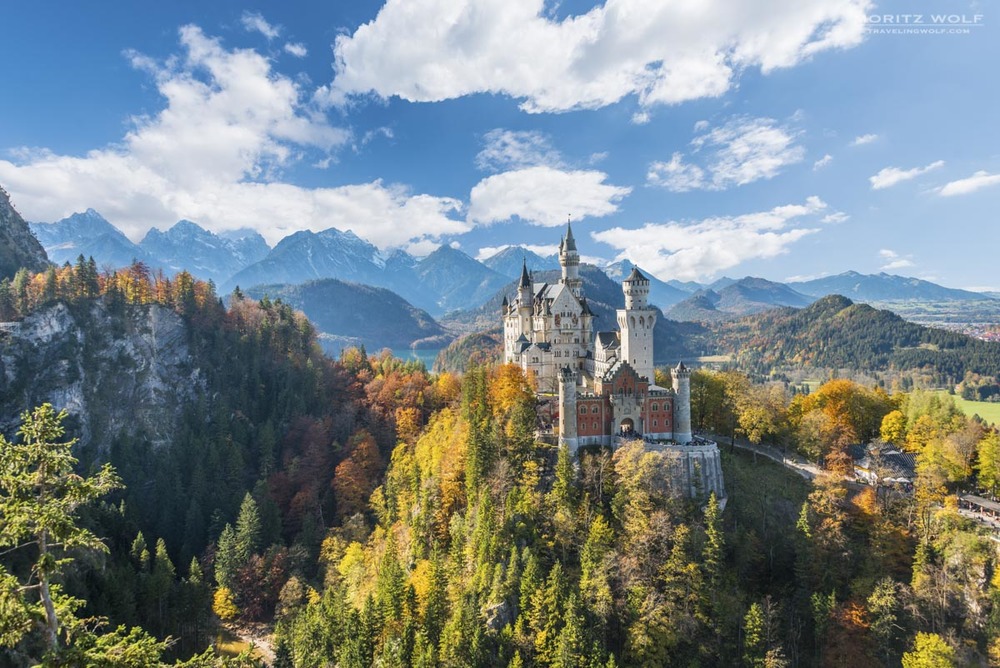 Neuschwanstein is considered THE fairytale castle and has been the model for many movie fairytale castles so far. So if you visit Bavaria this is a must-see. We will show you where to go to get the best view of the castle!
---
Where to park your car for free:
You can park your car for free at the side of the road, which leads to the castle. Or park at the castle for some euros.
Best time to go there:
early october: the trees have amazing colors
winter: snow!!! (be careful! It's going to be really slippery!!!)
How to get there:
First you need to hike up Pollatschlucht where you follow an easy and broad path. Follow the path until you get to the second waterfall and cross the river ABOVE the waterfall. Then you need to scramble up the steep hillside until you reach a spot without trees from where you get the perfect view of the castle and lake Alpsee in the background!
We recommend to also go up to the Marienbrücke for a nice view of the castle.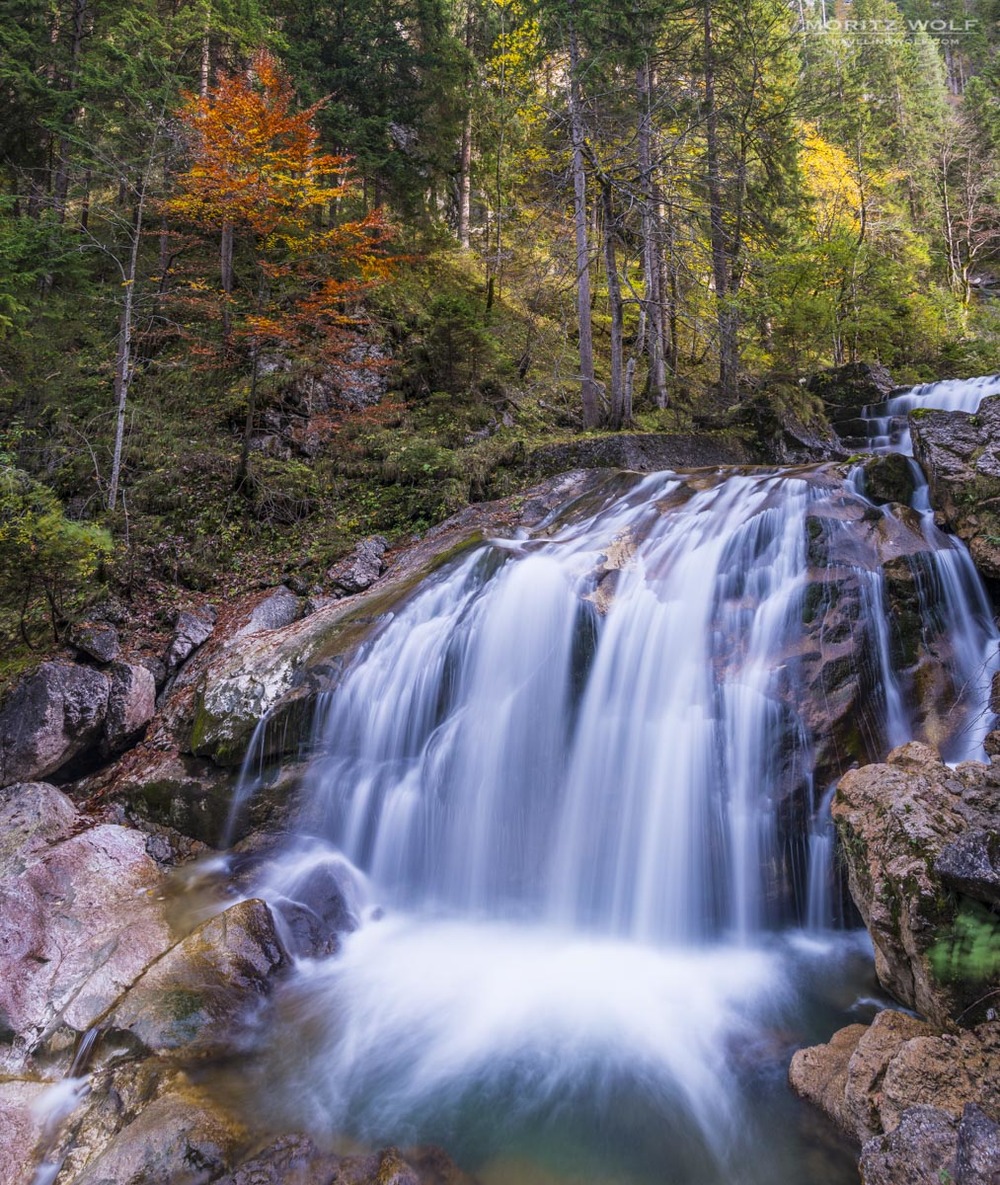 The first waterfall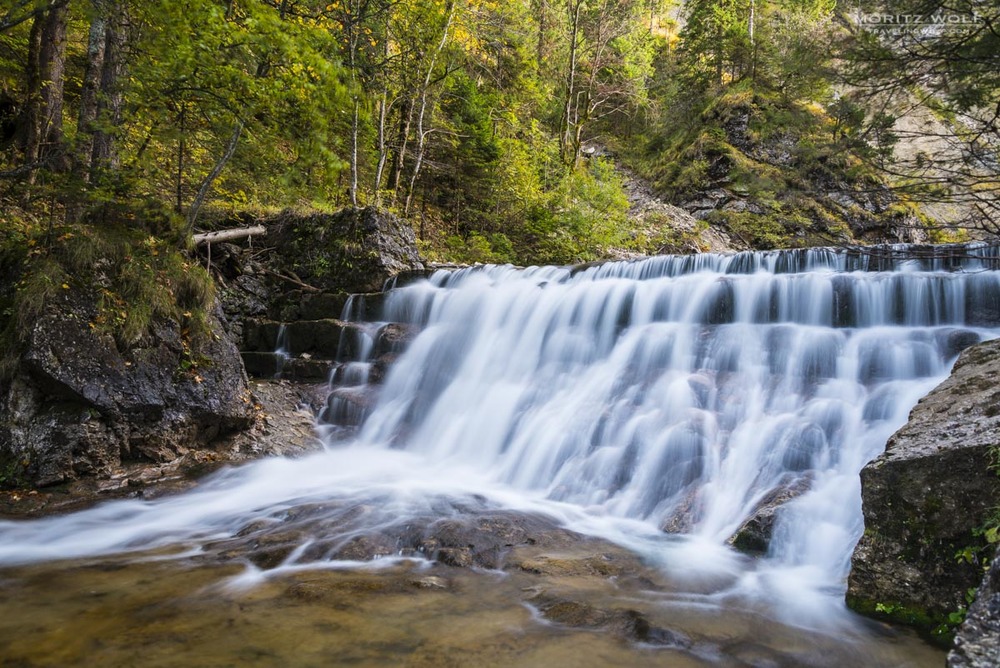 The second waterfall
IF THE PÖLLARTSCHLUCHT IS CLOSED
The Pöllartschlucht may be closed due to stonefall. BE SAFE AND CAREFUL!