Hit the Trails on our Multi-Day Hikes
To immerse yourself completely in the mountains a multi-day hike is the perfect opportunity. You will be abled to see places only accessible on longer hikes and the best about staying overnight in the mountains are the sunsets and sunrises. An overnight stay in a mountain hut or your tent is the best opportunity to experience and photograph a magical sunrise from the top of a mountain peak or to see some alpine animals like the ibex, which are often more active in early mornings or evenings.
---
Multi-Day-Hikes in the Alps
The Alps offer a great amount of multi-day hut hikes, ranging from two-day trips to long time tramping trips of many months. With comfortable mountain huts sparkled all over the Alps Multi-Day Hikes can be made without carrying too much gear. After a long day of hiking you can relax yourself in the hut, have a refreshing drink, warm up, fill up with a rich meal and watch a magical sunset in the mountains.
For those who like to stay in their own tent you need to be aware of the camping rules that vary depending on the country. In many areas above all in Germany it is not allowed to set up your tent everywhere. Of course the first rule of wild camping always is to respect private land, not disturb nature and animals and never leave a trace.
The following blog posts describe Multi-Day hikes reaching from two to six days that offer scenic peaks and landscapes every photographer is dreaming about.
Related posts: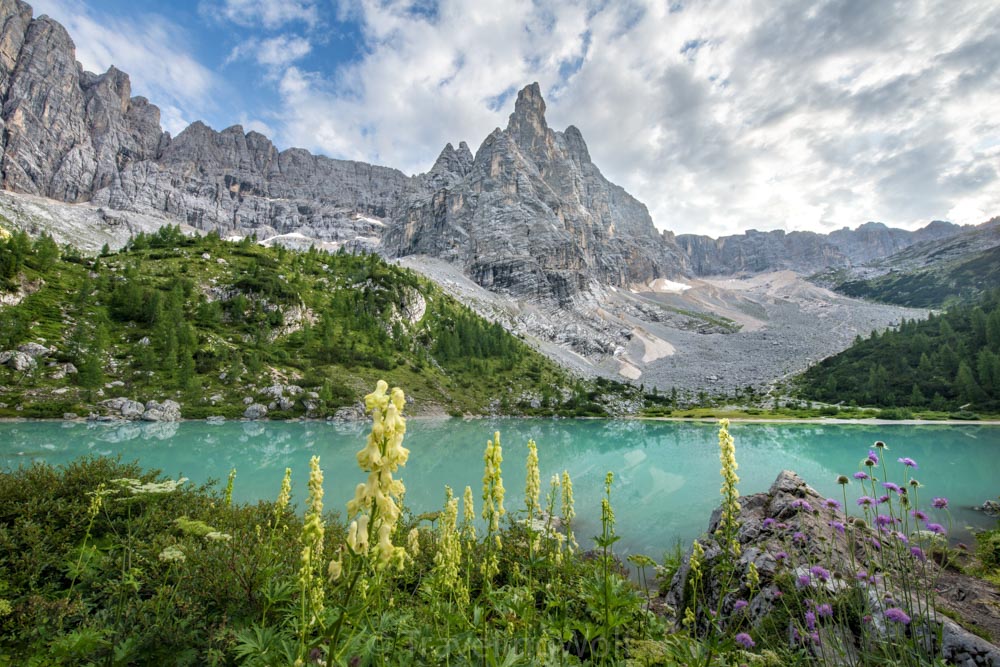 Lago Di Sorapiss was on our Dolomites Bucket List for some time. As we like Via Ferratas, we connected the visit with a beautiful climbing route: The circumnavigation of the...
---
Multi-Day-Hikes in New Zealand
New Zealand has a fast inaccessible backcountry that can only be reached on hiking trails or through the air. To discover this fascinating and beautiful landscape New Zealand offers a fast network of trails, mountain huts and tenting sites. When tramping in New Zealand you can stay in the mountain huts or take your tent. On most trails (except the Great Walks) you can pay in the National Park Centers for your stay and also get information on tenting opportunities.
The most well known Multi-Day Hikes are New Zealand's Great Walks, which have been marked as extraordinary tracks that pass through diverse and spectacular scenery by the Department of Conservation. We will present you three of the 10 Great Walks. For hut reservations on the Great Walks be aware that you need to do this half a year in advance (You can see the booking dates here)
Related posts: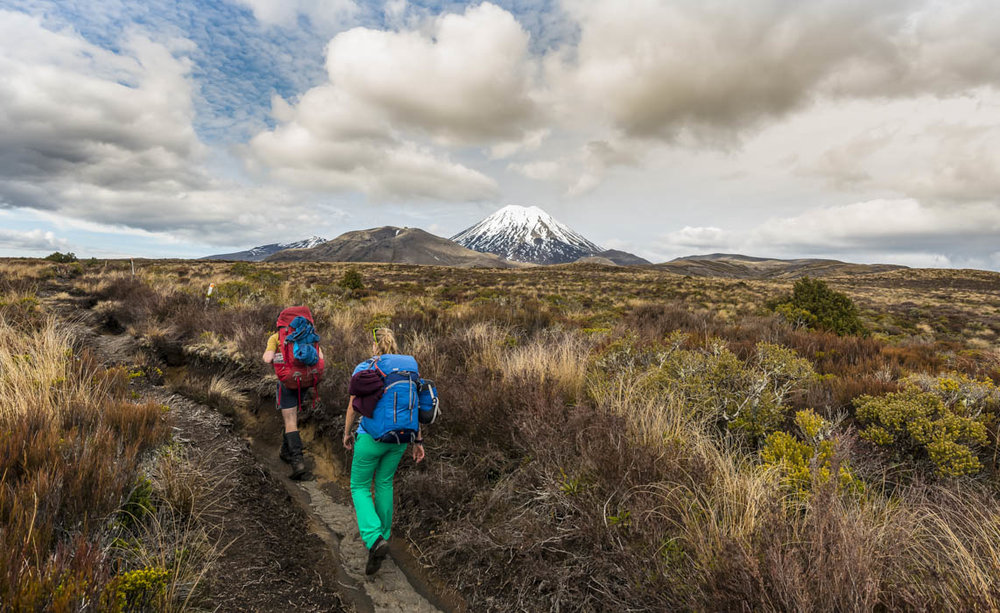 On this trail, you can walk on Frodos paths through Mordor as Mt. Ngauruhoe is the Mount Doom from the famous Lord of the Rings movies. The hike features the famous...