New Zealand Great Walks - Routeburn Track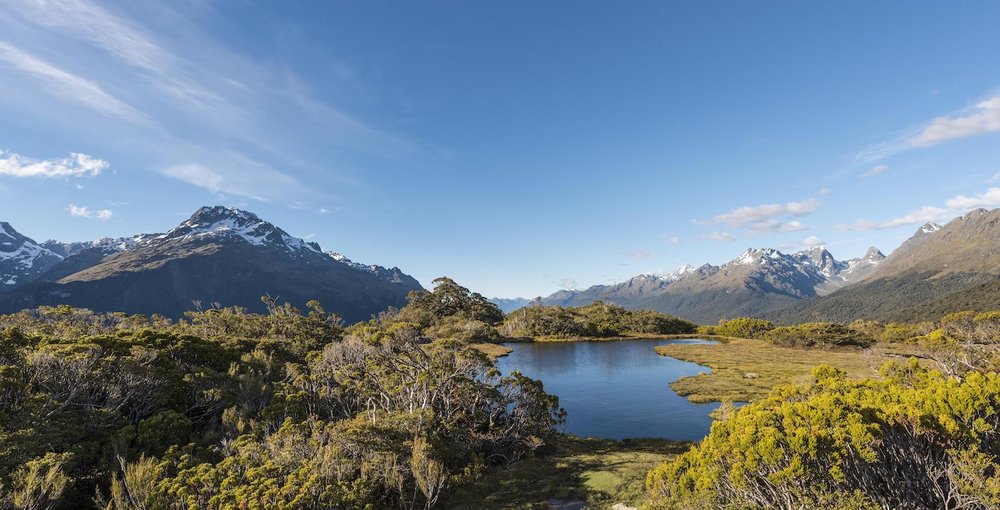 Routeburn Track connects Mount Aspiring and Fiordland National Park area and thus features a great diversity in landscape reaching from grassy mountains and alpine mirror lakes to lush rainforest with steep fjord-like mountain peaks. Follow our guide for the best experience on this Great Walk.
Also check out the other Great Walks like Kepler Track and Tongariro Northern Circuit.
---
The Routeburn Track offers wonderful landscapes and incredible views into the heart of New Zealand's Alps. It is a one-way trip and so you need to get transportation back to your car from the end of the trail. That's why we only did parts of the trail on two-day trips and just walked in from one both sides and returned.
Here you can find the Official Website and the PDF Brochure
Part 1 - Lake Harris
The first time we walked the trail from the Mount Aspiring National Park/Queenstown side. We made it a day trip up to Lake Harris and back. It is possible to walk up to Harris Saddle if you start your hike early. We had a wonderful picnic by the lake and got some pretty nice shots of the mountains mirroring in the lake and the view down the valley.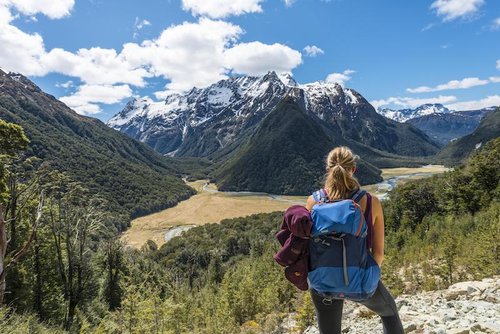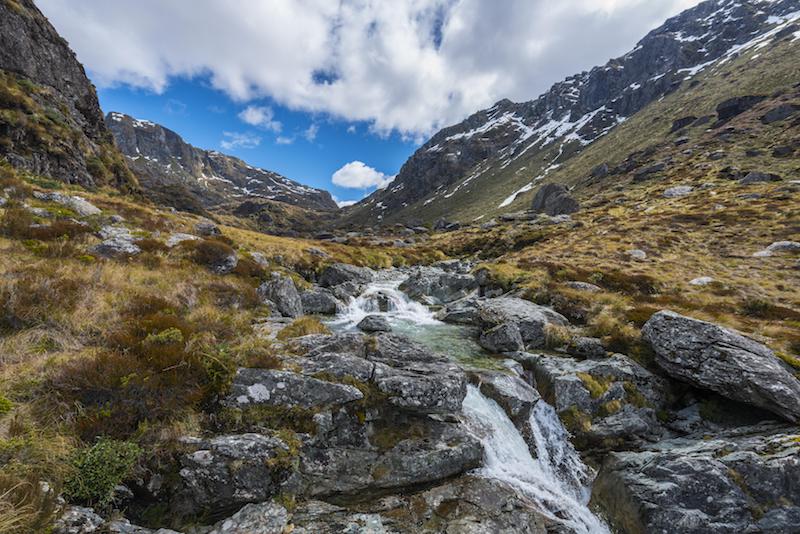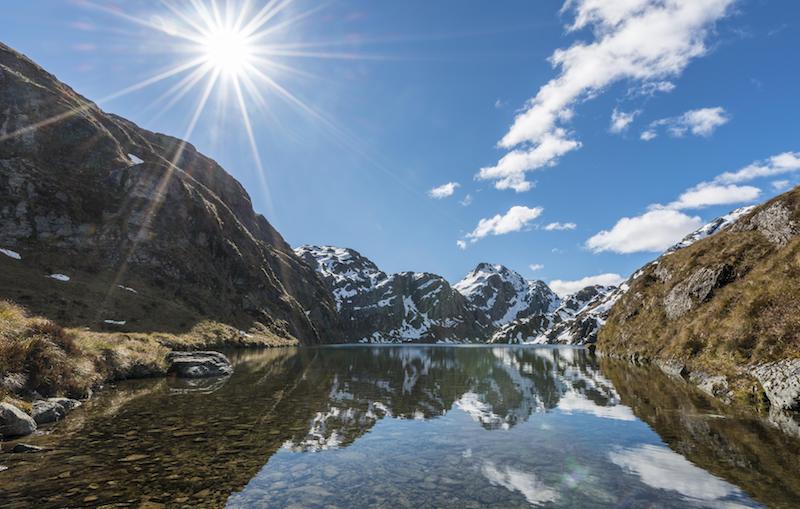 Part 2 - Key Summit
The next time we walked the trail from the Fiordland National Park part. We walked up Key Summit and made a second stopover at Lake Howden. We had lunch there but didn't walk further in as we wanted to see the sunset at Milford Sound later. Lake Howden is nice but as everywhere on the West Coast Sandfly alarm. Key Summit is a must-visit when driving down to Milford Sound. You have a 360-degree panorama view of Fiordland Mountain scenery and from morning to noon the reflecting mountains in the little tarn up there make a beautiful picture. On the trip you get views into Hollyford Valley and can get a glimpse of Lake Marianne (We highly recommend doing this track as well - it's quite beautiful).

📌 Pin it on Pinterest: