Best of Dolomites - Cinque Torri and Via Ferrata Nuvolau and Averau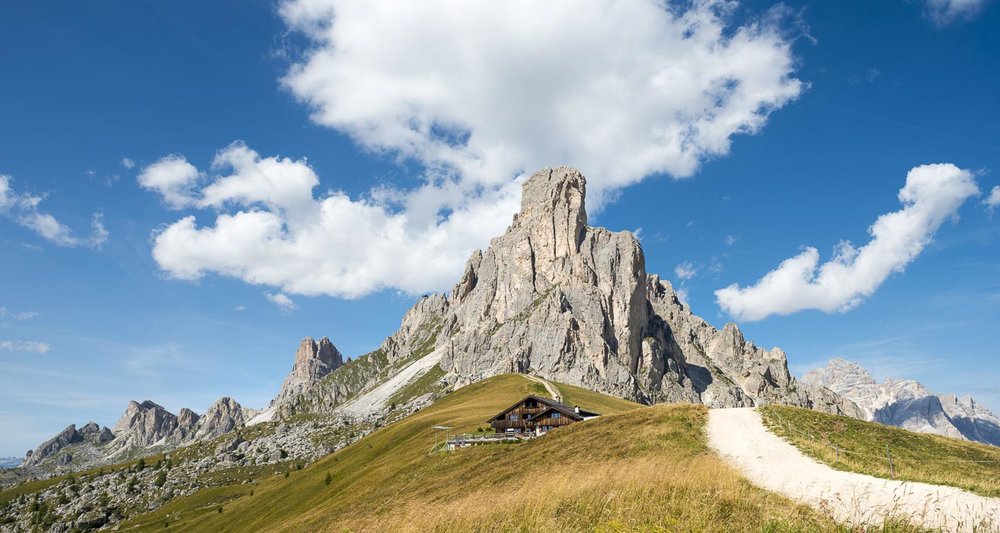 We show you the most beautiful Dolomite hikes and Via Ferratas. This hiking and climbing tour leads us around the summit of La Gusela with the Via Ferrata Averau and Nuvolau. This tour starts from Passo Giau, a photogenic pass near Cortina d'Ampezzo. The trail leads up to Rifugio Nuvolau and Mount Averau along two short Ferratas, where fantastic views are guaranteed!
---
Scale of Difficulty for Via Ferrata:
Nuvolau (Via Ferrata Ra Gusela): A/B
Averau: B/C
the difficulty is given in the Schall-Skala more information on the Via Ferrata difficulty scales here
The map shows the round trip from Passo Giau up to Mount Nuvolau and Mount Averau and back to Passo Giau.
How to get there?
The starting point of our tour is the parking lot at Passo Giau. We recommend to come early at is it can be quite packed with cars there. The main parking is not free but there are free ones alongside the road.
The Hike
The starting point itself, Passo Giau, is a well-known photo spot. The pass road and peak of La Gusela also look really nice at sunset. As you walk around La Gusela another mountain range comes into view with the dominant peak of Tofane.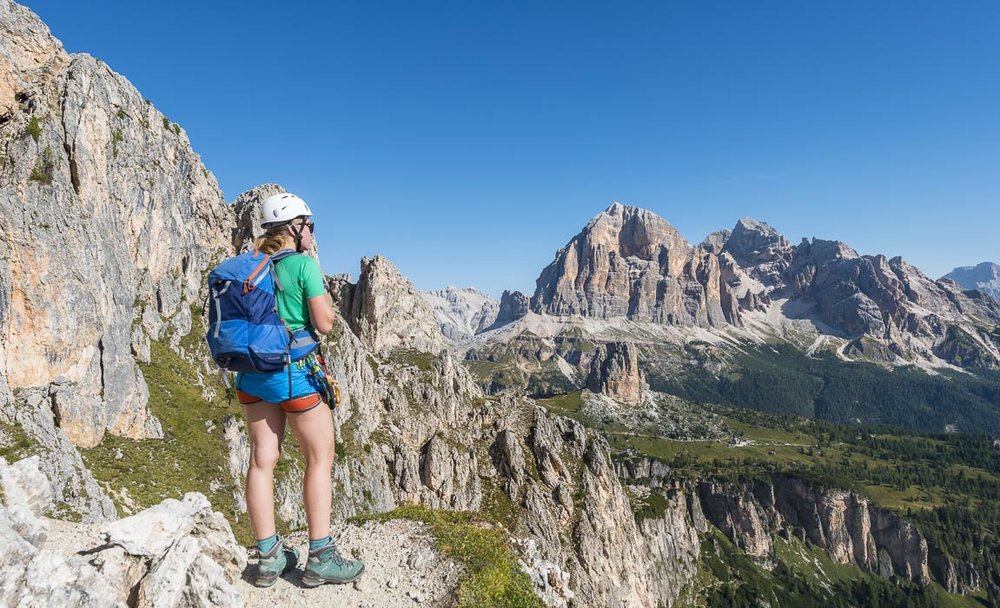 After a steep part up you reach the start of Via Ferrata Nuvolau. This Ferrata is easy and quite short. You reach a big plateau from where you can already see Rifugio Nuvolau.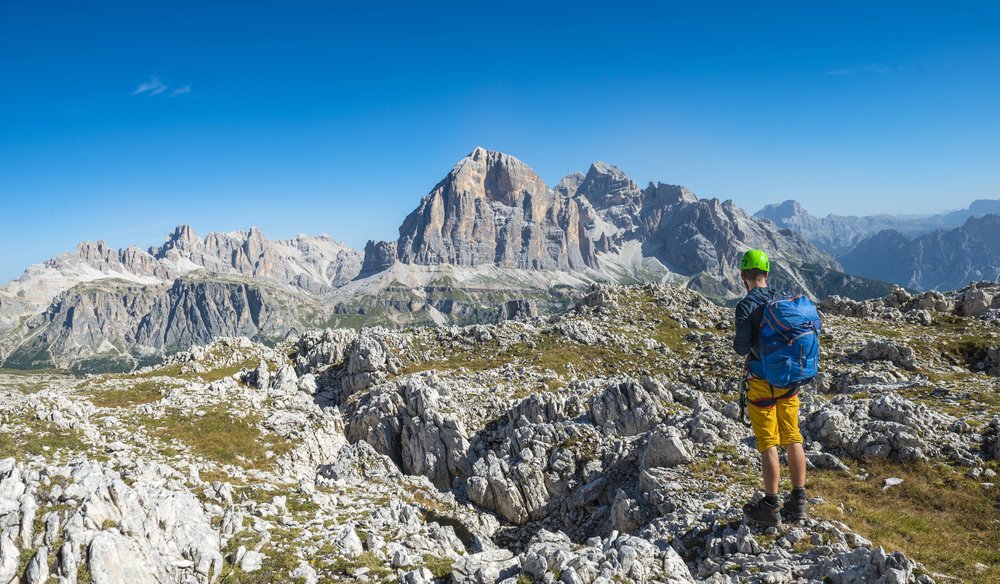 After a steeper part of the trail, you reach the top with Rifugio Nuvolau. From up here, you get views of Marmolada, Tofane, and our next destination Mount Averau. This is a good place for a break and a late breakfast or early lunch. To get to the Ferrata of Averau you first need to walk down to Rifugio Averau. Only a few meters from there you reach the entrance of Via Ferrata Averau. Although the Ferrata is quite short it can be challenging for beginners especially in the first few meters. The Ferrata is really steep there. On the top, you get nice views of Mount Nuvolau and the Rifugio and of course a brilliant panorama of the surrounding mountains.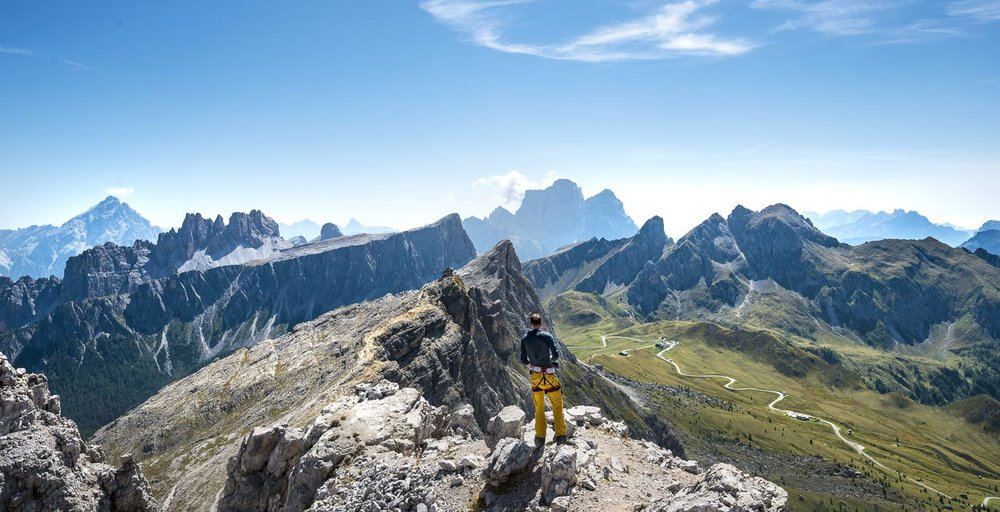 The way down is again a bit complicated. Especially because people are going up and down at the same time. On the way back the Mountain Range of Cinque Torri with Mount Averau looks pretty astonishing.
What to bring?
If you're doing the Ferrata you shouldn't forget your:
ferrata set
helmet
climbing harness
climbing gloves
! If you haven't done any climbing or have no experience of climbing Ferratas we recommend to get a guide or someone who has some experience to go with you !
📌 Pin it on Pinterest: