Alps Scenic Hikes - Bärenkopf at Lake Achensee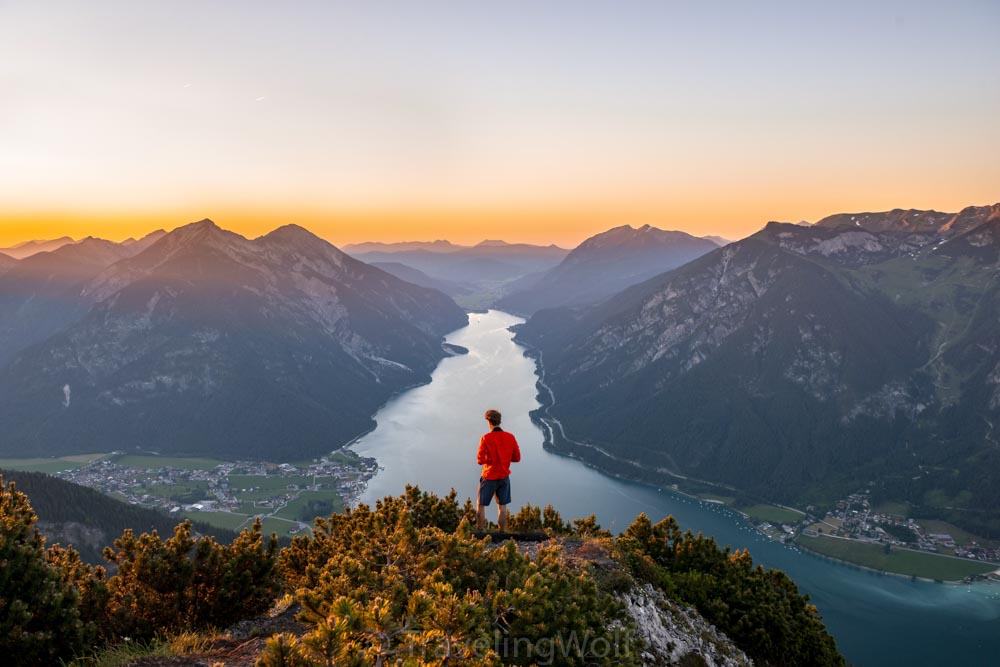 Bärenkopf is one of our favorite sunset spots when we are on a weekend trip in the Alps. The view from the top over Achensee reminds me of the fjords in Norway. In the evening sun, the atmosphere is just magical!
---
The Hike
The Hike starts in Pertisau at Lake Achensee. There are multiple options from where to start the Hike. You can start from Zwölferkogel and get up there with the Karwendelbahn or you can do the whole hike from Pertisau taking the Tunnelweg. And you can also start from St. Hubertus at the lakeshore. I will show you these three options, mention car parking options, and describe the trail.
1. Pertisau Karwendelbahn
You can take the Karwendelbahn ropeway from Pertisau to the top of Zwölferkogel. From there it is about 1 1/2 hours of hiking to the top of Bärenkopf. For this option, you can park your car at the ropeway parking lot. At the Karwendelbahn website you can find information about the operating hours and prices. From the ropeway station follow the trail down to Bärenbadalm. On the way, you pass a crossing where you meet the hiking trail via Tunnelweg.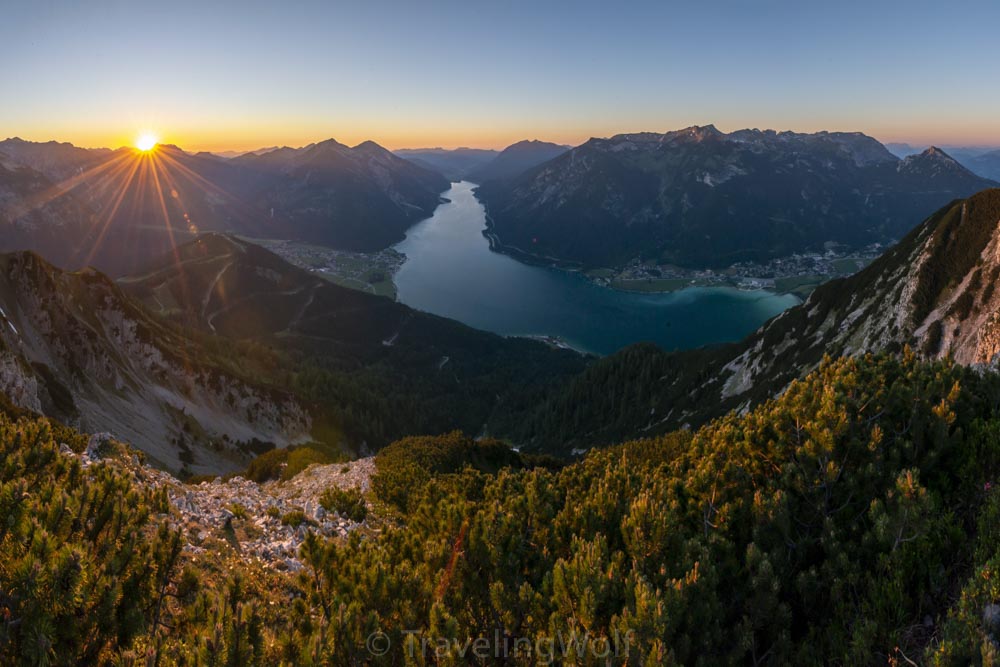 2. From Pertisau via Rodelhütte and Tunnelweg
If you don't want to take the ropeway you can start from Pertisau and park your car at the parking lots by the lake or at the ropeway parking lots (there might be parking fees!). The Hiking trail from Pertisau first leads you up to Rodelütte hut from where you can do sled riding in winter. Then follow the Tunnelweg. This is a nice trail leading through some tunnels further up to a crossing that meets the hiking trail coming from Zwölferkogel. From there you hike a short part down to Bärenbadalm, where you meet the third hiking trail that starts from St. Hubertus by the lakeshore.
3. St. Hubertus to Bärenbadalm
The third option is to start the hike from St. Hubertus at the lakeshore of Lake Achensee along the road to Pertisau. There is public parking available near the St. Hubertus restaurant. From here a hiking trail leads you up through the forest to Bärenbadalm. There all the starting trails meet.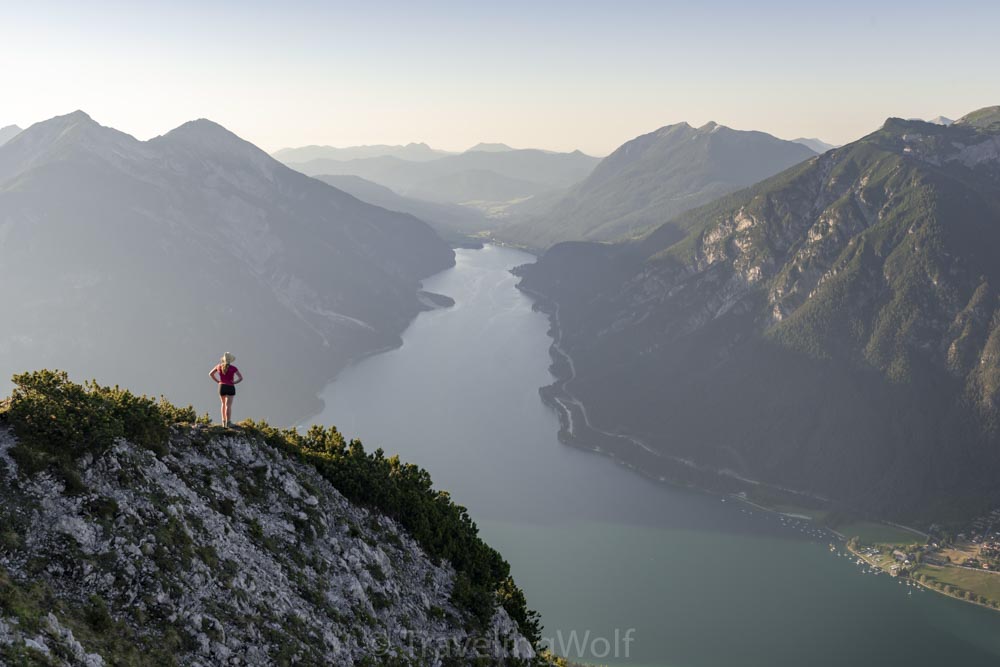 Bärenbadalm to Bärenkopf
From Bärenbadalm the trail gets steeper. As you leave the forest you get the first views of the surrounding mountains and Lake Achensee. You then hike further up through mountain pines until you reach the flat and grassy summit. If you walk further passing the summit cross and walk on between the larches until the end of a little trail you will get the best views over the lake. I would recommend coming here for sunset as the light is magical! It is also possible to visit in winter with snowshoes or ski touring.