Best of Andalusia - Hiking Sierra Nevada Rio Genil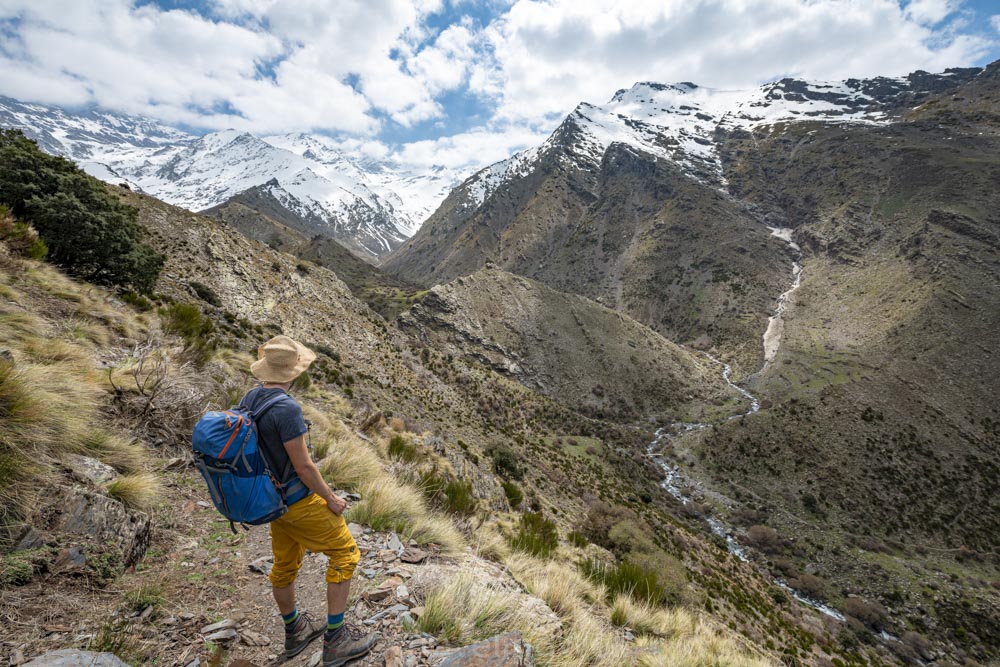 There are lots of hiking opportunities in the Sierra Nevada of Spain. We want to show you a beautiful trail from which you can view the highest mountains of the Sierra Nevada: Pico de Mulhacen and La Alcazaba. All year around the higher mountains are covered in snow which makes up for the incredible views you get on this hike!
Where to Park your car ?
Just follow the road from Güejar Sierra that leads you along Rio Genil until the end. The road gets a bit narrow in the last part - but don't worry, you can leave your car at the end of the road at the parking lot of Restaurante Barranco San Juan.
The Hike
This hike is quite long and strenuous about 20km in total with an elevation of 800m. Nevertheless, the views are worth it. The first part of the trail is flat and easy. After a few kilometers you get the first view of the snow-covered mountains in the back.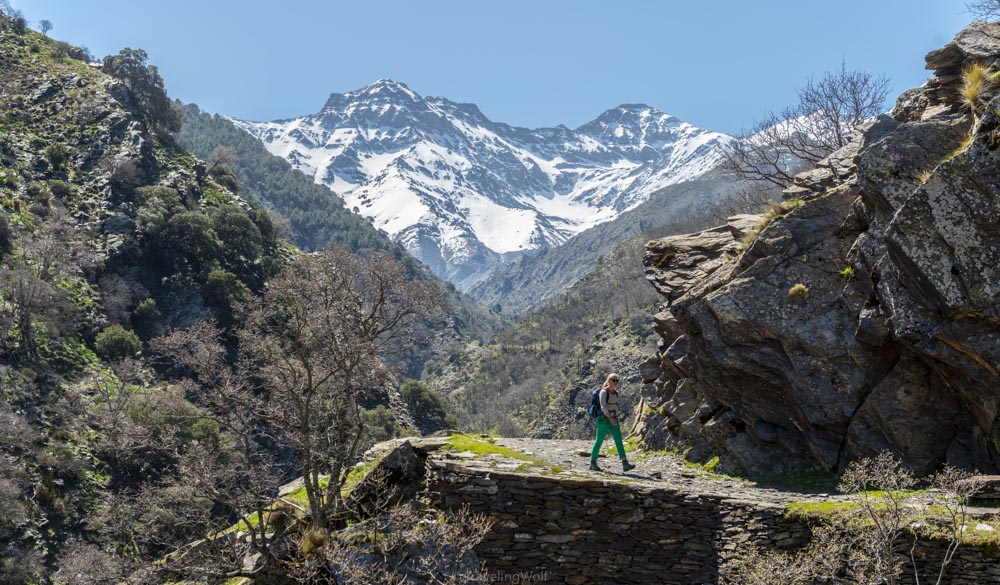 Then the track gets steeper and the peaks of Alcazaba and Mulhacen become bigger. At the second parting of the ways where the two rivers Rio Valdecasillas and Rio Valdeinfiernos merge to be Rio Genil follow the track for another few meters, have a break and a swim in the river. On the way back there is a last steep part at the beginning but you will get rewarded by an incredible view so don't forget to turn around or you will miss it!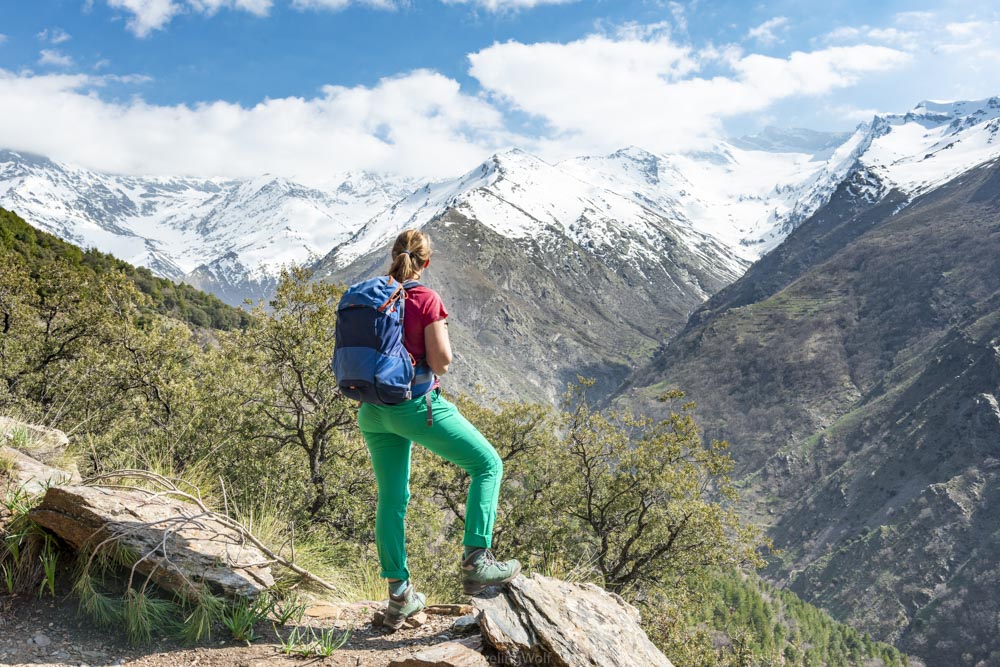 After some time you reach the Refugio Aceral and after some more time the Refugio de la Cucaracha. From there you get the last views of the white peaks and the trail leads you down through some forest. The last part gets steeper until you reach a little bridge that crosses Rio Genil. From there you need to follow the initial trail back to the parking lot.
📌 Pin it on Pinterest: