Best of Andalusia - Hiking Garganta Verde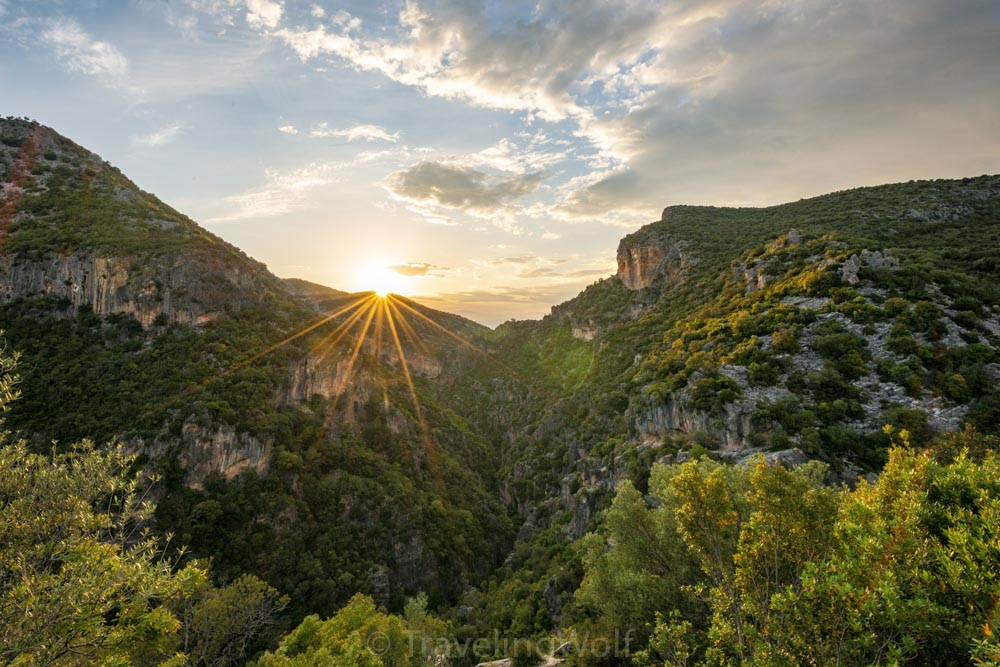 Explore Andalusia's best trails! On this hike, you discover the gorge of Garganta Verde with its red glowing canyon walls. The destination of the hike is La Ermita, an open cave in the gorge. On the way, you can see griffon vultures sailing along the cliffs and watch the beautiful sunset over the lush forest hills.
---
Authorization
First of you need an authorization document from the Centro de Visitantes El Bosque to hike this trail. As those are given out in limited numbers they are often booked out on weekends (We don't know if they check the document normally but when we hiked the trail they didn't).
You can get the authorization here:
Tel: 0043 956 70 97 33 (Centro de visitantes P.N Sierra de Grazalema. (El Bosque)
Email: cv_elbosque@agenciamedioambienteyagua.es
Where to park your car?
The trail head lies between Zahara de la Sierra and Grazalema. You can park your car on the parking lot at the beginning of the trail.
The Hike
The trail starts directly at the parking lot from where it leads you down until the first viewpoint from where you can see into the valley of the gorge and observe the vultures. In spring (we hiked at the end of May) all the flowers along the way are blooming which already makes this part of the trail beautiful to walk. If you follow the way further down you walk deeper into the gorge. The last part is quite steep and a bit rocky.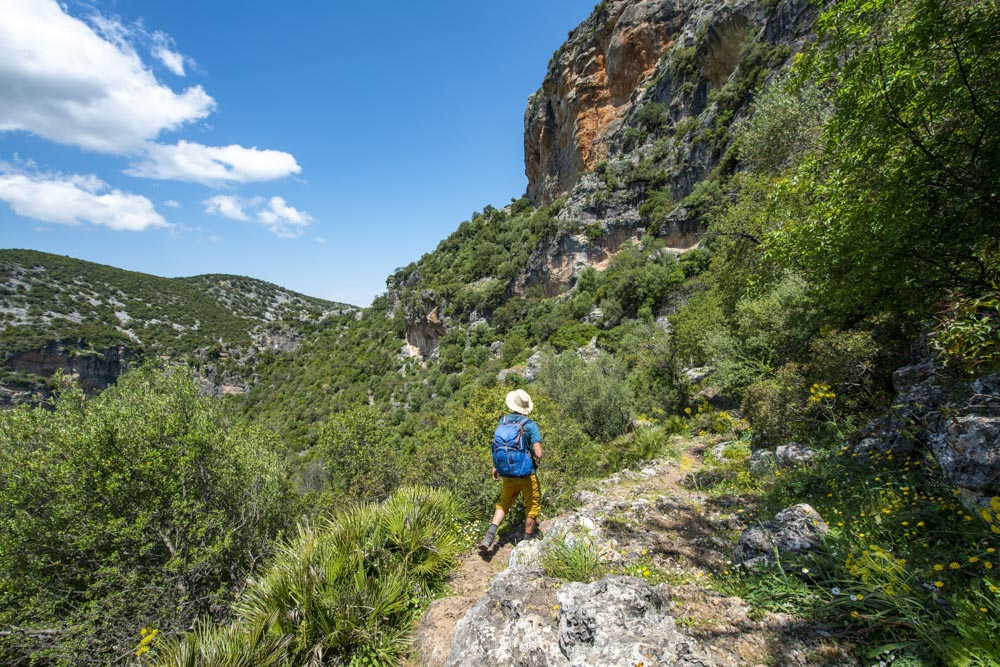 After a few meters in the gorge, it becomes a small canyon until you reach the cave La Ermita. When we were there, there was no water and so we had no problem to walk a bit further into the canyon. At midday, the sun illuminates the red canyon walls and makes them glow orange which looks incredible! A bit like in the Narrows of Zion National Park. We tried to follow the river bed a little further but at some point, it gets really steep and it is better to climb with proper gear. We stood a while down there and took pictures of the canyon before we walked back up.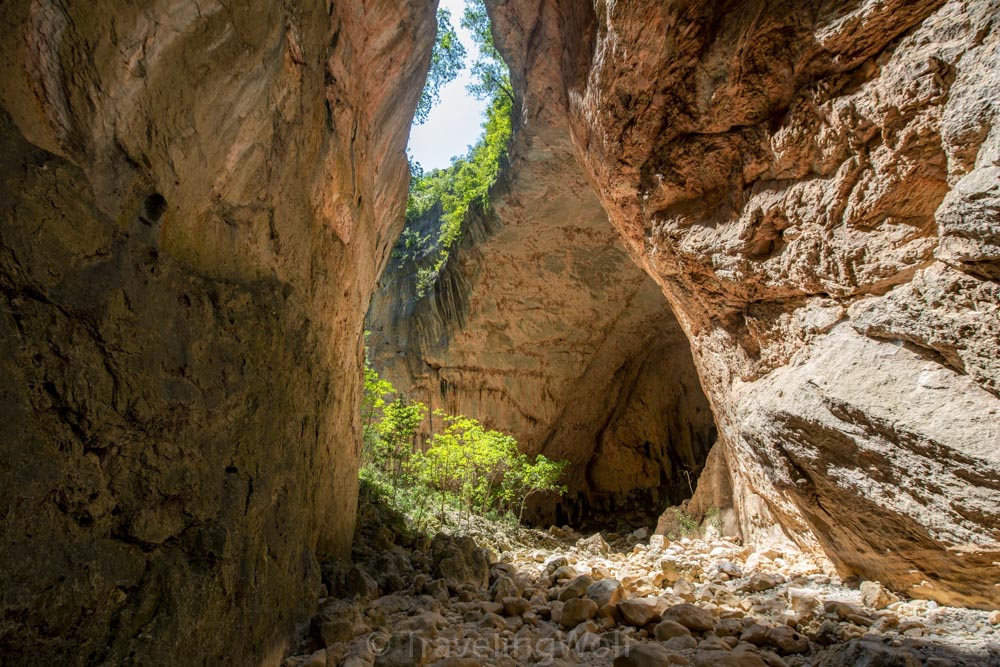 The upper viewpoint is also a beautiful sunset point and is only a few minutes from the parking lot. So if you come around about sunset you can also just walk until the viewpoint and enjoy the sunset.
📌 Pin it on Pinterest: